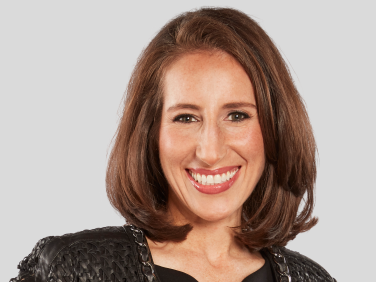 Samantha Maltin
Executive Vice President, Chief Marketing & Brand Officer
Samantha Maltin is the Executive Vice President, Chief Marketing & Brand Officer at Sesame Workshop, where she is responsible for elevating Sesame Workshop's content and key initiatives and deepening brand engagement with consumers, partners, donors, and fans.
This includes overseeing global brand management, consumer engagement, strategic communications, events, social media, data strategy, digital, and brand creative.
Maltin has over 25 years of experience as a brand leader in the media and entertainment industry. Prior to coming to Sesame Workshop, Maltin was a partner at Schireson (Known), a leading data science consulting firm delivering transformative solutions in marketing and media. At Schireson she led brand marketing and new business development for media and consumer product clients.
Maltin previously served as the Head of Marketing for the History Channel, where she was responsible for all consumer marketing and brand creative across History's content platforms.
Maltin spent 15 years at Viacom/Nickelodeon from 1997 to 2012 in senior domestic and international roles across the organization, including marketing, partnerships, consumer products licensing, and business development.
She is a graduate of the University of Michigan with a B.A. in Political Science and French. She also studied at the Université Paris-Sorbonne and completed the Hearst Management Institute program. In 2023, she was named one of Insider's Most Innovative CMOs and one of Forbes' 50 Entrepreneurial CMOs. She lives in Connecticut with her husband and two children.
Contact for Speaking Engagements
Sesame Workshop Speakers Bureau
SpeakersBureau@sesame.org