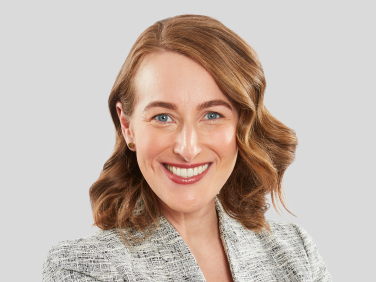 Maureen Trantham
Senior Vice President, Head of Strategy and Social Impact & Philanthropy Operations
Maureen Trantham is the Senior Vice President, Head of Strategy and Social Impact & Philanthropy Operations at Sesame Workshop.
In her role, Maureen leads strategic planning for Sesame Workshop and is responsible for the coordination of results across Sesame's global, philanthropically funded social impact efforts. She also oversees the organization's Compliance and Risk Management capabilities.
Prior to joining Sesame, Maureen served as a management consultant and Director for Booz & Company and PwC Strategy&—supporting global media and technology companies on a variety of strategic, operational, and organizational issues. Before that, Maureen led Partnership for Learning, a Washington state education policy and advocacy nonprofit representing the state's 40 largest employers and focused on promoting college and work readiness for all students. She began her career as an international journalist and has worked for newspapers in Thailand and China.
Named a World Economic Forum Young Global Leader in 2023, Maureen also serves as an active Term Member on the Council on Foreign Relations. She holds a BA in Journalism and the Comparative History of Ideas from the University of Washington and an MBA from the New York University Stern School of Business and lives in Brooklyn with her husband and young son.
Contact for Speaking Engagements
Sesame Workshop Speakers Bureau
SpeakersBureau@sesame.org