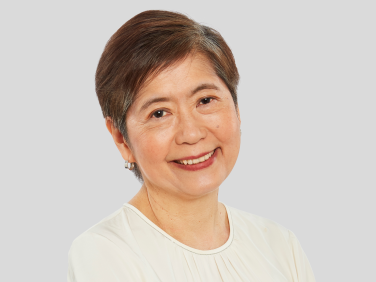 Diana Lee
Executive Vice President and Chief Human Resources Officer
Diana Lee is the Executive Vice President of Human Resources at Sesame Workshop where she is responsible for leading the human resources strategy and function including staffing, compensation, benefits, performance management and organizational and individual development.
Prior to joining the Workshop, Lee was with Al Jazeera America, the 24/7 cable news channel, where she started up the human resources function for the rapidly expanding organization. Previously, she served as the Chief Human Resources Officer at Sojitz Corporation, a global Japanese trading company. Lee was the Senior Vice President of Human Resources at MTV Networks, where she led the centralized human resources function for Nickelodeon, MTV, Comedy Central and other brands. Lee started her human resources career in the financial services sector serving as Director of Worldwide Performance Management at American Express and as Assistant Vice President at JP Morgan Chase.
Lee holds a B.A. in Art History from Oberlin College.
Contact for Speaking Engagement
Sesame Workshop Speakers Bureau
SpeakersBureau@sesame.org