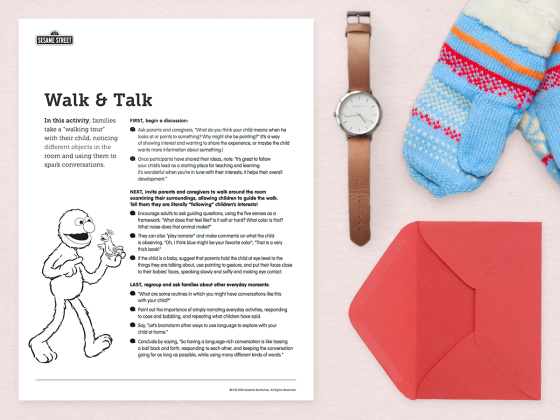 Walk & Talk
Spark conversations by pointing out new objects.
What are kids pointing at or looking at? Adults can "narrate" the world even for the youngest child.
Print this guide. In this workshop, you'll organize a family "walking tour" to help spark conversations between parents and children. This page provides step-by-step activity ideas and talking points.