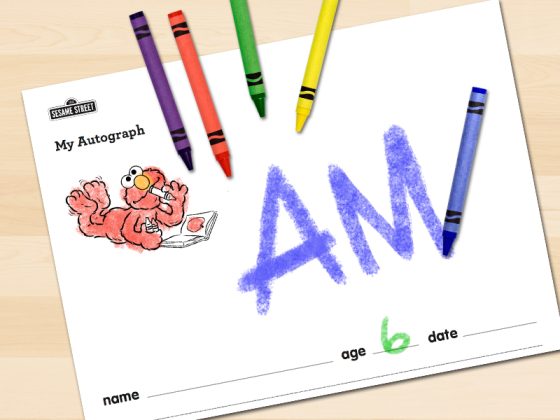 My Autograph
Watch your child's writing skills develop each year with an autograph book.
Writing begins at an early age with scribbles and other marks. Your child's mark or scribble can represent a letter, a person, an animal, an idea, or a whole story!
At any age or stage, you can create a "treasure chest" from an empty shoebox or cardboard box to keep special mementos from throughout your child's life.
Use this page to make an "autograph book" for your child to add to the chest. Make at least six copies of the page, and help your child write her name periodically (or once a year on her birthday).
It will be amazing to look back and see how your child's writing skills have developed over the years, and how her signature has changed from a hand print to scribbles to a full name!