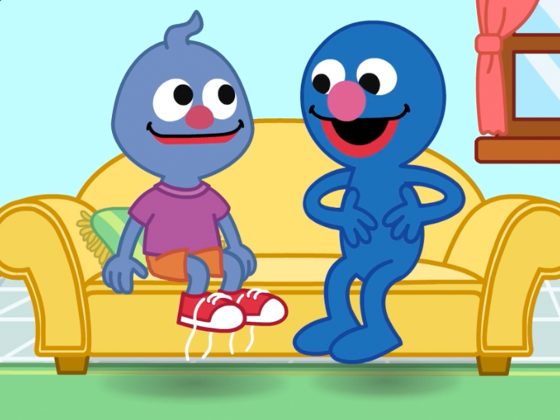 Take a Break, Take a Breath, and Try Again
When children are learning new skills, grown-ups can help them persist!
Persistence refers to how long a child will stick with a task. Being persistent is especially helpful when children need to learn new things. And right now—in the midst of a pandemic—we're learning new things all the time! Grown-ups can encourage children to persist, helping them find success in relationships, school, and life. This resource in this will help families talk about persistence and encourage kids and grown-ups to persist every day.
In this video, we see Grover and his cousin Marty talk about persistence. Grover reminds Marty that sometimes when you're trying something new and you don't get it right, that it can help to take a break, take a breath, and try again.
Before watching: Talk about a time when you were trying to learn a new skill—what was it like? Did you 'get it' on the first try?
While you watch: Notice how Grover helps Marty take a breath and take a break.
After watching: Now give it a try! Take a slow deep breath, in through your nose, and out through your mouth. Then try your hand at a task you've been working hard to accomplish.