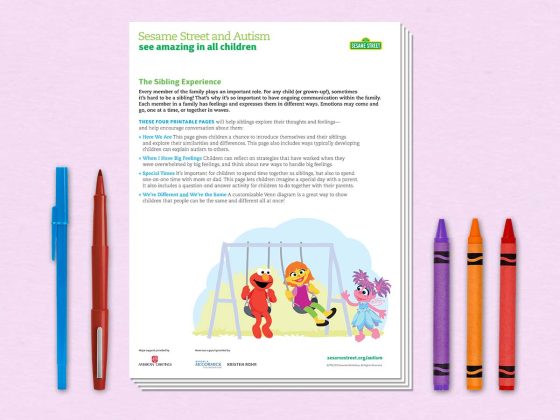 Sibling Guide
Four printable pages to help siblings of children with autism explore their thoughts and feelings.
Every member of the family plays an important role. For any child (or grown-up!), sometimes it's hard to be a sibling! That's why it's so important to have ongoing communication within the family.
Each member in a family has feelings and expresses them in different ways. Emotions may come and go, one at a time, or together in waves. These four printable pages will help siblings explore their thoughts and feelings—and help encourage conversation about them.