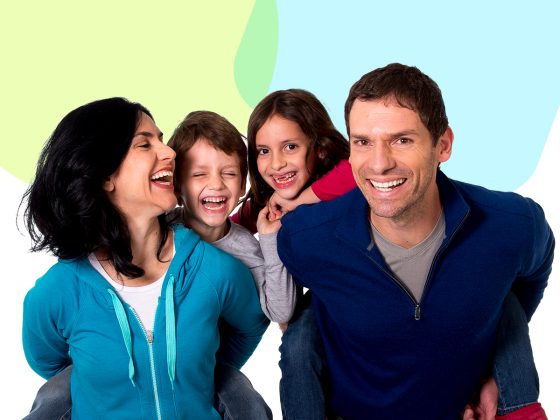 Parenthood: An Amazing Roller Coaster
Everyday ways to recognize and honor the effort and rewards of parenting.
There's no question about it—raising children is hard work, with endless ups and downs! You feel joy, pride, and inspiration. You feel worry, frustration, and doubt. It can be easy to forget all the little ways you're making a big difference in the kids' lives. But you don't need to wait around for a pat on the back from others…you can take time to celebrate yourself.
Giving yourself a moment to acknowledge and appreciate all the effort you're putting into parenting can help put the wild roller coaster ride into perspective. Right now, try one of these ideas:
Throw yourself a two-minute solo dance party. Play your favorite song and strut your stuff.

Hug your kids, breathe deep, and feel the love coming in and going out with each breath.

Take three deep breaths and visualize the details of the first time you saw your child/children, or look at photos of those moments.

Write down one thing you love about yourself, one thing you love about your child, and one thing you love about your family.

Squeeze lotion on your hands and give yourself a mini hand massage!

Add a little something to your daily "to do" list that is just for you—making yourself a cup of tea, reading your favorite magazine, or calling a good friend for a laugh.
By taking little moments for yourself, you're also teaching your child the importance of self-care.