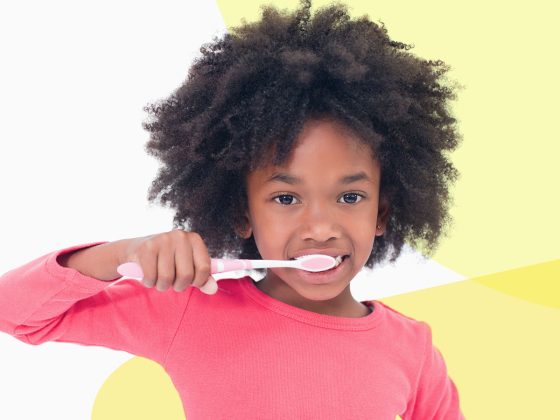 Learning in the Morning
Turn your child's morning routine into a time for learning!
Getting Dressed
Help kids figure out the steps in getting dressed ("Which go on first—your socks or your shoes?").
Kids can also practice zipping, buttoning, and telling left from right.
Investigate the concepts of "same" and "different" as kids get dressed. "Would my foot fit in your shoe? Why not?"; "What color are your socks? Can you see other clothes in the drawer which are that color, too?"
Breakfast Time
Kids can learn the relationship between a whole and its parts as you cut a piece of fruit in half and then in quarters.
Enjoy a five-senses breakfast. For instance, encourage kids to see, smell, touch, and taste their toast.
As kids eat, help them learn where foods come from. "Who grows our food?"; "What drink comes from a cow? Where do apples grow?"; "What food do chickens lay?"
Talk about the day's plans: "What will we do today? What will happen, first, next?"; "What shoes would be good for playing in the park later?"
Going to School
Help kids recognize and name letters and numbers by having them find some on the way to school.
Use kids' arrival at child-care or a friend's or relative's home to practice social skills, such as greeting others. Encourage kids to look around the room and talk about activities that would be fun to do with a friend.