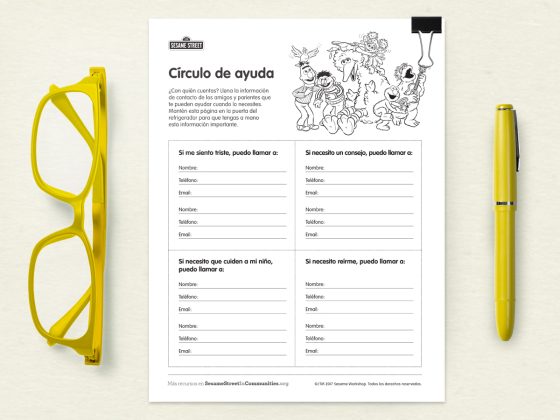 It Takes a Village
As providers, you can help parents connect and share experiences.
Show the "Spending Time Together" video. Acknowledge that parenting can feel lonely and overwhelming, and parents can involve kids in helping out. Lead a conversation about ways to engage the whole family in everyday activities. Ask: what are some ways you might involve children as you clean, prepare a meal, sort laundry, and run errands? Write participants' suggestions on chart paper.
Then break into smaller groups. Have groups share and discuss one way that they feel confident as parents and one way that they feel overwhelmed.
Ask participants to talk in their groups about whether they have a system of support and what they can do to develop one. Have participants share ways that they get the parenting support, advice, and positive pick-me-ups that they need.
Distribute the printable for parents to complete and take home.
As participants leave, play the "What I Am" video.