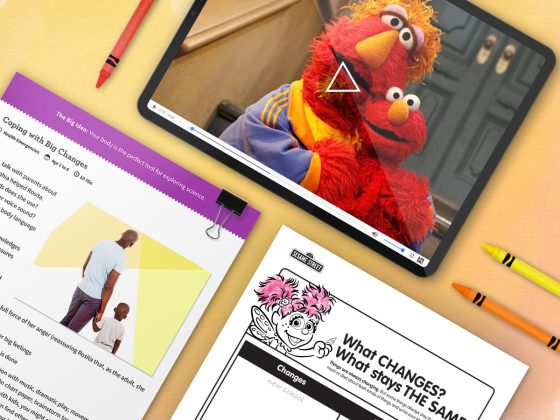 Coping with Big Changes
Big transitions, such as resettling in a new place, can be very challenging for the whole family. These resources offer simple strategies to help you feel more secure and united in the midst of change.
Even very small transitions, such as getting ready to leave the house, can be difficult for young children, because they are experiencing so many new things all around! It's no wonder that more significant transitions such as resettling can be overwhelming for little ones.
A change like this will likely mean new roles and responsibilities, making mistakes, and navigating big feelings. Embracing a sense of family togetherness can help you get through the happy and hard moments of this process with more confidence…and even joy.
These resources below offer a few simple strategies that may help your family feel more secure and united in the midst of big changes.
Remember:  As you explore these resources, remember that your safety, security, and comfort are your priorities. It's okay to focus on just making sure you and your children feel safe and calm. In those moments, a deep breath or a quiet moment may be all you need (or, sometimes, all you can do). If you still feel stressed, it's okay to take your time and come back when you're ready.