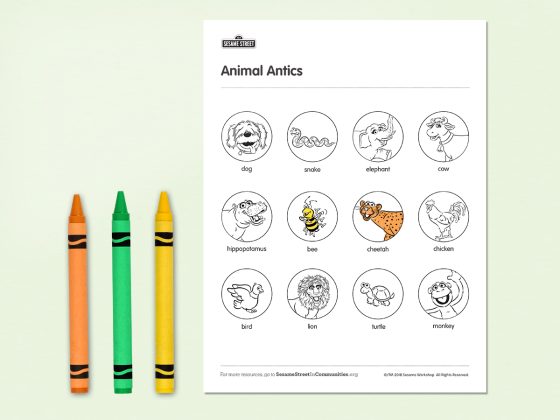 Animal Antics
Acting like animals may seem like pure fun…but it actually builds creativity, language skills, and coordination!
Print this page, color in the animals, and have some animal antics. Here are three ways you can play:
Close your eyes and point to any animal, then act like that animal together.
Choose an animal on this page (don't tell anyone your choice). Now act like that animal. Can others guess which animal you choose?
Point to two animals on the page and act out a story about what might happen if these animals had a play date. Act out your story too.
Invite kids to find a certain animal in other books, pictures, or games.
If you don't have access to a printer, you can play just by looking at the screen together!