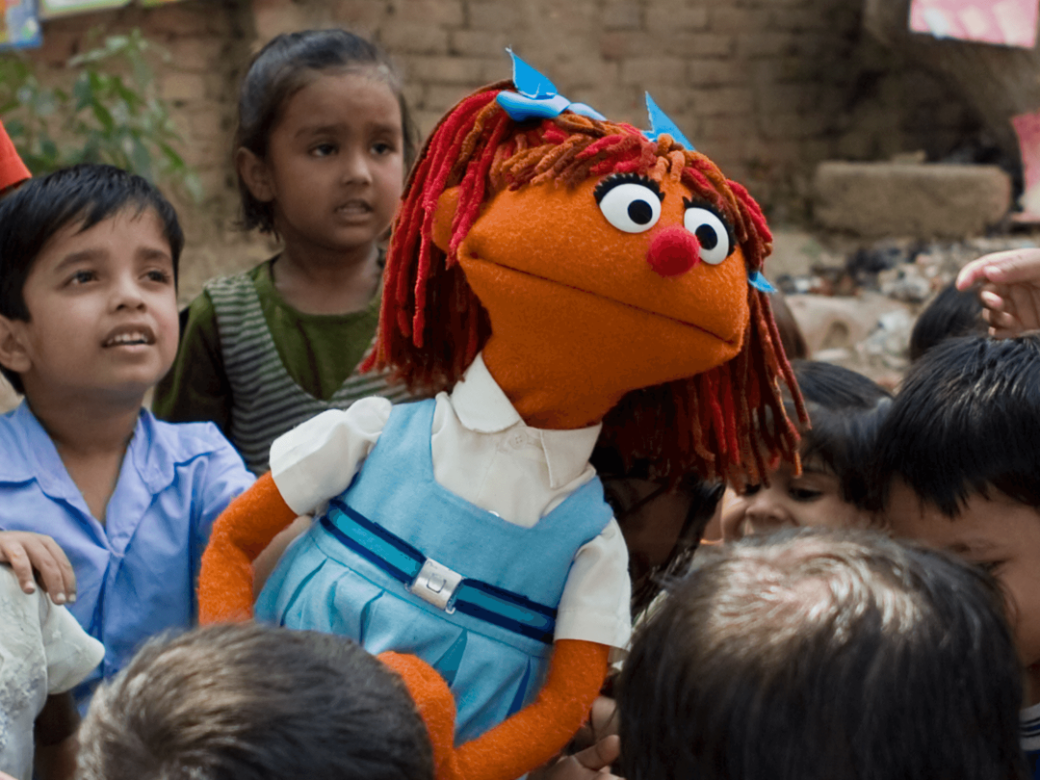 Financial Empowerment
Helping kids and families build skills for financial well-being, from resilience to goal-setting, planning, and beyond.
Dream, Save, Do: Empowering the Youngest Savers.
Our Dream, Save, Do initiative helps children plan ahead to achieve their dreams and empowers them to navigate a lifetime of choices, financial and otherwise. For budding savers and spenders, this investment in financial empowerment is a down payment on a lifetime of big plans, healthy choices, and dreams within reach.
In Mexico and Brazil, we use the power of media, our beloved characters, and direct services to support kids and families on their financial empowerment journey, with a special focus on women and girls in underserved ethnic and racial groups. In China, our mass media efforts are complemented with direct implementation in "Adream Centers" that support migrant and other underserved children.
Money-Minded Monsters
Kids learn about money by example, so we enlist Sesame's furry pals as role models for saving, spending, and sharing. Full of engaging videos, fun games and activities, and tips for parents and caregivers, our online toolkits inspire kids to set personal goals and make a habit of saving, no matter how modestly.
People worldwide who live on less than $2 a day.
Scarce Resources Need Strategies
Basic financial literacy is critical, particularly for women, who, given the chance, are instrumental in moving families out of poverty and toward a more prosperous future. To plan ahead for things they want in life, from everyday needs to ambitious goals, families need strategies.
Rallying Families to Reinvest
Comprising multimedia content including animated and live action segments, interactive games, comics, songs, activity sheets, and caregiver guides, the initial phase of "Dream, Save, Do" used Sesame Workshop's proven research-driven process and the unique power of the Sesame Street characters to reach audiences both at a mass scale and through local engagement.