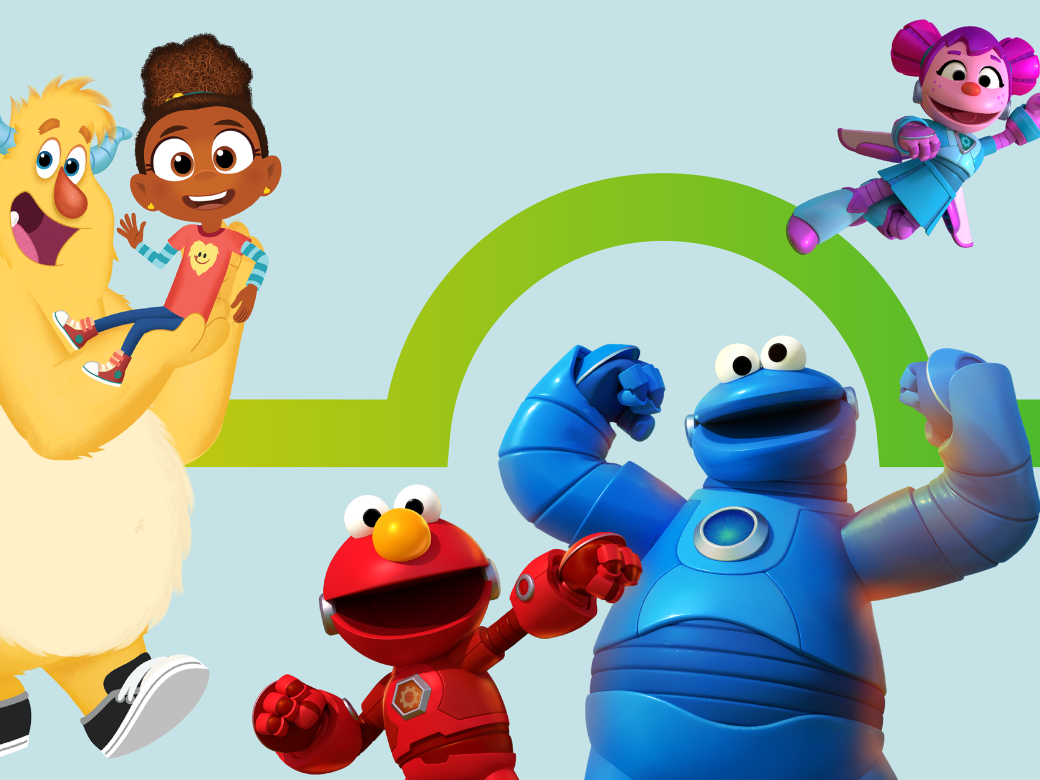 Sesame Pitches
Let's make a show together.
Thank you for your interest in Sesame Workshop ("Sesame"), the production company behind Sesame Street, Ghostwriter, Esme & Roy, Helpsters, and many more current and future favorites.
Sesame is always looking for new creative talent, innovative ideas and breakthrough designs, and encourages creators to submit projects for development consideration.
Sesame's mission is to help kids grow smarter, stronger, and kinder. We want our children to know their basics, like letters and numbers, but we also want them to be strong when the day brings challenges; to dream big when thinking about tomorrow. We want them to care about others, and to respect themselves. Most of all, we want them to be happy and healthy. While our formats may change, the values and lessons we teach remain timeless and essential. The content Sesame produces does so much more than teach kids their ABCs, it helps them find their inner strength and moral compass – along with a lasting love of learning. Here's your opportunity to contribute to Sesame's mission by pitching your original, educational, innovative, visually engaging, and funny idea to the Sesame development team.
Submission Rules
In order to submit your original creative materials, pitches, and/or ideas (the "Submission'), you must represent, agree and be bound by the following:
Submission Criteria 1

You represent that you are 18 years or older, (or have reached the age of majority, as applicable) and have the power and legal authority to agree to the terms herein. You represent that the ideas and creative elements contained in the Submission are original with the you and that no person or entity other than those whose name appears below have collaborated with you in creating the Submission or has any ownership rights in the Submission and that the Submission does not infringe upon the rights of any third party, including without limitation any trademark, copyright, trade secret, patent and/or other intellectual property right and does not violate the rights of any third party, whether by contract or otherwise.  You represent and warrant that you are the owner and author of the Submission and all contents contained therein and that you have the exclusive, unconditional right and authority to submit the same to Sesame upon the terms and conditions stated herein and you control all rights necessary to grant to Sesame rights in all media, in the universe, in perpetuity.  You indemnify and hold harmless Sesame from and against any and all claims, expenses, losses or liabilities (including, without limitation, attorneys' fees) that may be asserted against Sesame or incurred by Sesame at any time in connection with the Submission or any use thereof, including, without limitation, those arising from any breach or alleged breach of the representations and warranties given by the you herein.
Submission Criteria 2

You have retained a copy of your Submission and you agree to release Sesame from any liability for loss or damage to the copy of the Submission that was forwarded to Sesame. The Submission shall be treated as non-confidential by Sesame and may be shared with any third party in Sesame's sole discretion.
Submission Criteria 3

You acknowledge that Sesame has or may have had access to and/or may independently create or may have created materials and ideas which may be similar or identical to the Submission or the idea, theme, format, music, lyrics, characters, design elements, plot or any other creative elements of the Submission and you agree that you will not be entitled to any compensation if Sesame uses any such similar or identical material which may have been independently created by Sesame or may have come from other independent sources.
Submission Criteria 4

You understand and agree that Sesame is entitled to use any part of the Submission which is not concrete or does not itself constitute protectible copyrightable property without compensation to you.
Submission Criteria 5

Neither Sesame's consideration of your Submission nor any subsequent negotiations between the parties regarding the Submission shall be deemed an admission by Sesame of the novelty of any ideas contained therein, or of the priority of your Submission over other submissions, or the originality of your Submission. No agreement to pay any compensation shall be implied from Sesame's consideration of the Submission or from the failure of Sesame to respond after receiving Submission.
Submission Criteria 6

You acknowledge that no fiduciary or confidential relationship now exists between you and Sesame and Sesame is free to disclose or use the Submission as it deems appropriate. Further, Sesame is free to accept or reject the Submission in the exercise of its sole discretion. You requested this opportunity to submit your Submission to Sesame and you make this submission voluntarily and on an unsolicited basis. You and Sesame have not yet reached an agreement concerning the use of the Submission and you realize that no obligation of any kind is assumed by, or may be implied against, Sesame unless and until a formal written contract has been entered into between you and Sesame (if ever), and then the obligation shall be only as is expressed in the formal written contract.
Submission Criteria 7

Notwithstanding the foregoing, any non-public information provided by Sesame to you is confidential to Sesame Workshop ("Confidential Information"). Confidential Information shall include, but shall not be limited to, any documents provided by Sesame, or any information about the intended use of the Submission . You agree not to disclose any Confidential Information to others (including but not limited to posting on any web sites or posting to any social media platforms, regardless of the method of access to such sites or platforms), use for your own benefit or otherwise appropriate such Confidential Information in any way, without Sesame's prior written consent. You further agree that you will use the Confidential Information solely in connection with its purpose, and will take all reasonable measures to maintain the confidentiality of the Confidential Information.
Submission Criteria 8

This Agreement shall be governed by and construed in accordance with the laws of the State of New York without regard to conflicts of laws rules. New York County shall be the exclusive forum for the resolution of disputes between the parties arising out of this agreement or its performance.
Submission Criteria 9

This Agreement applies equally to any material which you may submit to Sesame unless the parties agree to the contrary in writing. You acknowledge that this Agreement and the rights granted hereunder may be assigned or licensed by Sesame to any wholly owned subsidiary of Sesame and such assignment shall be binding upon you and your heirs and/or successors.
Submission Criteria 10

This Agreement constitutes your entire understanding with Sesame and clicking "SUBMIT" herein below shall constitute your acceptance of and agreement with the terms and conditions set forth above. This Agreement may be changed only by written instrument signed by the parties. The invalidity of any provision of this agreement shall not affect the validity of the remainder. You acknowledge that the terms of this Agreement, in particular Paragraphs 3, 4, 5, 6, and 7 shall survive termination or expiration of this Agreement and shall be binding upon you and your heirs and/or successors.
Submit a Show Pitch
Your concept must meet the following creative guidelines:
Concept should deliver on Sesame Workshop's goal of helping children become smarter, stronger and kinder.
Concept should be appealing and appropriate for children and/or family viewing.
Concept should include relatable and engaging characters with a unique look and feel.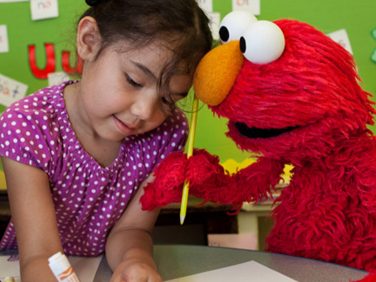 Contact Us
For more information on Sesame Pitches, drop us a line.