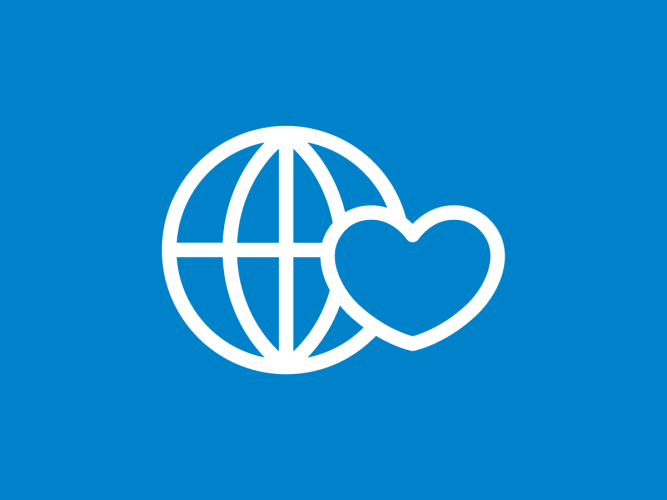 Turn Everyday Moments into Learning Adventures with Sesame Street's Ready For School!: A Parent's Guide to Playful Learning for Children Ages 2 to 5
First-ever parenting book based on Sesame Street's curriculum puts the fun back in learning — for kids and parents — throughout their earliest school years
(New York, NY — September 9, 2019) — Summer is over, and September is here, but that doesn't mean families should sacrifice playtime for workbooks and flash cards. As little learners settle into their school-year routines, a new book from Sesame Workshop is showing parents how to help them thrive at school in a way that's fun for everyone. The best part: it doesn't require any scheduling or special materials, just a little imagination.
In Ready for School!, Dr. Rosemarie Truglio — a child development expert who has been guiding Sesame Street's curriculum for more than 20 years — helps parents find the playful learning opportunities hidden in plain sight: at the kitchen table, on the bus, at the grocery store, or in the park. The methods and tips in the book are translated from Sesame Street's time-tested model, a research-based school readiness curriculum that has helped the show nurture young minds for fifty years and counting.
"Helping kids meet their school-readiness benchmarks can be stressful for parents, which can in turn put unnecessary pressure on young children," said Dr. Truglio. "I want to help parents reclaim the joy of playing, learning, and exploring alongside their little ones, without all the anxiety."
Ready for School! is filled with activities, tips, and resources to foster children's natural eagerness to learn. The book emphasizes the importance of how children learn and process information at different ages. Inside, parents and educators will find advice like:
• It's okay not to know all the answers … learn together! Kids ask lots of questions, giving parents countless chances to say "I don't' know, let's find out together." Even if you do know why water is wet, try asking "What if?" and saying "Let's try!" Investigate together instead of just sharing the facts.
• Art is about the process, not the product. For budding artists, wonder and self-expression are more important than making a pretty picture. Don't be afraid to embrace mistakes, and your child won't be, either. If a spill at the craft table is about to set off a meltdown, try saying "Oops, the red paint dripped! But maybe it adds to the picture … what can we make out of these spots?"
• Math is everywhere – and it doesn't have to be scary. It's easy for parents to pass their own math fears onto their kids without realizing – but spotting the early math in everyday moments can help. Take mealtime: Count out the ingredients as you prepare a recipe. Ask your child to hand you the smallest measuring cup, or the biggest tomato. Practice geometric shapes by setting the table with round plates and rectangular napkins.
• "Guiding play" doesn't mean swooping in to solve problems. Kids are natural problem-solvers; parents can encourage that skill by giving them a little space and asking the right questions. Say your child is playing with blocks and toy cars. Don't just ask "What are you building?" Try "What's this building for?" or "How will the cars get inside?" You can even add a new vocabulary word: "Let's use a 'ramp' – it goes from low places to high places!"
• Even meltdowns can be learning moments. How parents react to stress has a big impact on little ones. Model calmness by using self-talk and feeling words – "Oh no, I burned the pizza! I feel so frustrated…I could really use a hug."— in front of your child. Seeing self-regulating strategies in action at home will help them learn to manage their own feelings in school and beyond.
"Most parents are hungry for meaningful, relevant suggestions about how to do the best they can for their children, despite being crazy-busy and worried about how to keep their kids happily and safely engaged with the world around them," writes renowned child development expert Dr. Kyle Pruett in Ready for School!'s foreword. "In my decades of working with families, I have found no more savvy travel guide than Sesame Street. For those who know Sesame Street, this book will feel very familiar; no preachy or cliched advice, just the stuff that matters."
Available September 10, 2019, Ready for School! will help families far beyond the back-to-school season. Organized around eight key pillars of school readiness– language, literacy, math, science, logic and reasoning, social and emotional development, healthy habits, and the arts – the book help parents customize at-home learning for kids' individual needs. "Play and Learn" moments attach simple play moments (like a road trip game of I Spy) to
specific skills (focused attention, flexible thinking, and working memory). Developmental progression charts in each chapter serve not as checklists but as guides, letting parents follow along as their children grow.
"I want to remind parents to slow down and get a little playful themselves. Don't try and make your three-year-old into a four-year-old. Bond in playful learning moments and make memories together," Dr. Truglio said. "Ready for School! is packed with ideas to get you started, but the most precious thing I can offer is the confidence to invent your own playful learning moments. As long you're interacting, sharing, talking, laughing…your child is learning."
About Sesame Workshop
Sesame Workshop is the nonprofit educational organization behind Sesame Street, the pioneering television show that has been reaching and teaching children since 1969. Today, Sesame Workshop is an innovative force for change, with a mission to help kids everywhere grow smarter, stronger, and kinder. We're present in more than 150 countries, serving vulnerable children through a wide range of media, formal education, and philanthropically-funded social impact programs, each grounded in rigorous research and tailored to the needs and cultures of the communities we serve. For more information, please visit www.sesameworkshop.org.
Press Contact
Brit Edwards
Brit.Edwards@sesame.org
212.592.1192