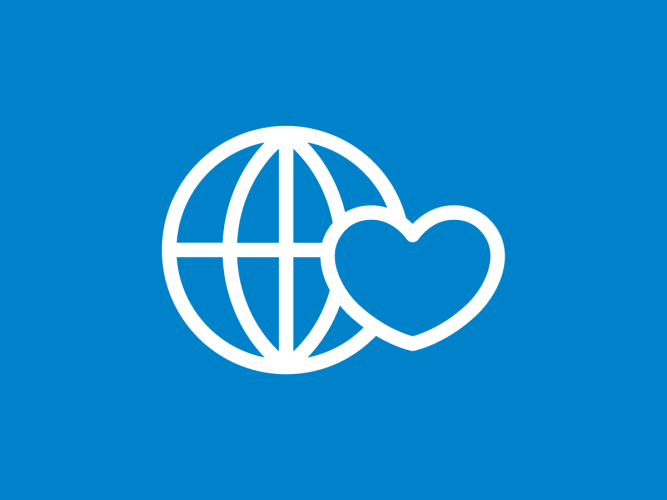 Takalani Sesame is Back on SABC2 with More Playful Learning, Fun Adventures and Brand-New Friends in its 11th Season
Just when we need them more than ever, one of South Africa's most loved children's shows is back – Takalani Sesame returns to your home from Monday 1 June on weekdays at 3:30pm on SABC 2 for its 11th Season with all new episodes, all new friends, and all new adventures. Celebrating their 20th anniversary in South Africa, the Takalani Sesame Muppets will welcome new friends to the neighbourhood and explore the world around them through play, while learning the importance of not giving up when working through a problem. Along the way, the Takalani Sesame friends will demonstrate the power of ubuntu, celebrating similarities and differences by showing kindness, respect, sharing and caring in ways to show that umntu ngumntu ngabantu (you are because we are).
The new season introduces you to four new stars: the gregarious 6-year-old Basma and her best friend Jad, the self-declared "cute, furry little monster" Grover, and the clucking, bawking, squawking Chicken. These charming new friends are joined by familiar Takalani Sesame Muppet friends Elmo, a 3 ½ year-old red monster with a contagious giggle who tries his best to keep up with the older characters, Zuzu, an imaginative and curious natural leader, Kami, a five-year-old who loves to read and sing, Moshe, the gentle giant who loves to dance and take care of his garden, and Zikwe, who always has a story to tell from his world travels and keeps his Takalani friends laughing!
Each episode follows the Takalani Sesame friends as they explore their world through play. Elmo and Zuzu start every episode in their Clubhouse, where a child calls in to invite them for a visit to someplace special around South Africa like a skatepark or the Nelson Mandela Children's Hospital, and they decide to use everyday objects to make a gift to bring along, like a drum or maracas. Their Takalani Sesame friends drop in at different points to help them build their special item and solve problems along the way. Each episode ends by going on a fun ride to deliver the item to their new friend, and together they sing along to the vibey Takalani Sesame ubuntu song and showcase some catchy dance moves.
Managing Director of Sesame Workshop South Africa, Innocent Nkata said: "Now more than ever, young children and their caregivers need quality early learning at home—and the Takalani Sesame Muppets are here to help. The new season blends the playfulness and humour Takalani Sesame has always been known for with the fundamental lessons that children need to thrive, including cognitive, creative problem solving and socio-emotional skills, while nurturing the foundational values of ubuntu. At a time when many children are out of school, Takalani Sesame will bring the power of learning through play to children and caregivers across South Africa."
Takalani Sesame is made possible with generous support from Sanlam and the LEGO Foundation, who are proud to be associated with educating young children in a fun and inspiring way.
Chief Executive for Brand at Sanlam, Sydney Mbhele said: "We remain extremely excited about the contribution that Takalani Sesame makes to education in South Africa. Having been part of the show from its inception 20 years ago, Sanlam's continued support of the show means that millions of South African children will continue to benefit from this powerful, entertaining educational platform. We've watched it grow into a platform that has helped countless young Africans grow smarter, stronger, and kinder. It helps instil exceptional values in our children that will serve them well as they move into their futures. All partnerships that Sanlam enters into share a common goal of helping to equip people across the continent to live their best possible lives. Our early years set us up for life. Delivering strong messages through an engaging platform such as Takalani Sesame is an excellent way to lay strong foundations. Sanlam has a philosophy of 'learn, earn and live' which talks to laying the building blocks early for future success."
The new season of Takalani Sesame is part of Sesame Workshop South Africa's broader partnership with the LEGO Foundation to bring the power of learning through play to children across South Africa. Through television, digital media, and targeted community engagement, the program is bringing the joys and benefits of play-based learning to millions of children and caregivers.
Director of LEGO Foundation South Africa, Kerry Kassen said: "Takalani Sesame is not only a television staple for millions of children in South Africa, but a respected educational platform that has always had learning through play at the heart of it. Play is one of the most important aspects of a child's development and we are extremely excited about the new season and the impact it is going to have on its viewers. This is significant, especially now, as the country is in the grips of lockdown restrictions due to the COVID-19 outbreak. We are honoured to play our part in collaborating and supporting Takalani Sesame in bringing play, learning and hope to the families of South Africa at a time when they need it most."
Tune in to Season 11 of Takalani Sesame, Monday through Friday at 3:30pm on SABC 2 for all new episodes.
Join us in the conversation on social media using #AllNewTakalani
About Takalani Sesame
Takalani Sesame is the ground-breaking South African children's program that has reached millions of children with high quality, engaging educational content for nearly 20 years. Broadcasting on South African Broadcasting Corporation (SABC), Takalani Sesame addresses a range of early childhood development needs from literacy, numeracy, and life skills to instilling a greater sense of self in children and nurturing their readiness for lifelong learning. Based on a curriculum supported by the Department of Basic Education, it delivers content to children in several of the country's official languages through television, digital media, and community outreach in classrooms and homes.
About Sesame Workshop
Sesame Workshop is the non-profit educational organization behind Takalani Sesame and Sesame Street, the pioneering television show that has been reaching and teaching children since 1969. Today, Sesame Workshop is an innovative force for change, with a mission to help kids everywhere grow smarter, stronger, and kinder. We're present in more than 150 countries, serving vulnerable children through a wide range of media, formal education, and philanthropically-funded social impact programs, each grounded in rigorous research and tailored to the needs and cultures of the communities we serve. For more information, please visit www.sesameworkshop.org.
Issued By
Nondy Blose, Total Exposure
nondy@totalexposure.co.za
+2765 962 0689