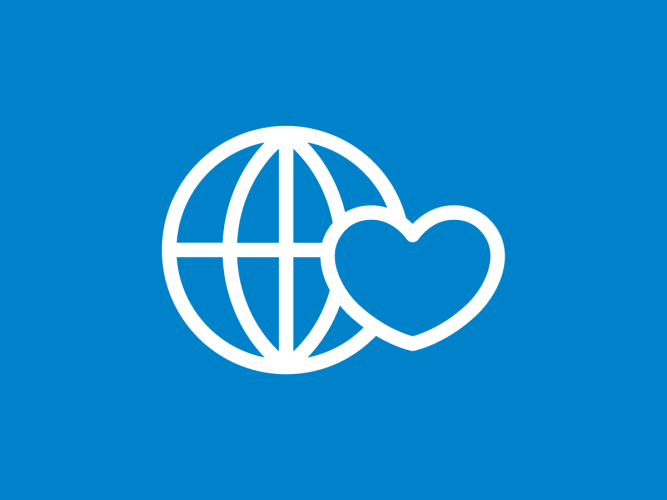 Sesame Workshop's 15th Annual Benefit Celebrates Kindness with Honors for the International Rescue Committee and Hasbro
John Oliver and the Sesame Street Muppets™ Host the Evening, with Performances by Musical Artists Andy Grammer and Chris Jackson
(New York, June 1st, 2017) — Last night, Sesame Workshop, the nonprofit educational organization behind Sesame Street, hosted its 15th annual benefit, celebrating its mission of helping kids grow smarter, stronger, and kinder. The International Rescue Committee (IRC), which responds to the world's worst humanitarian crises, was awarded the Joan Ganz Cooney Award, and Hasbro was honored with the Corporate Leadership Award for their longtime partnership and commitment to making the world a better place for children and families. HBO's John Oliver hosted the event with Sesame Street's Elmo, Cookie Monster, Abby Cadabby, Big Bird, and friends at Cipriani 42ndStreet. The evening also included musical performances by Hamilton's Chris Jackson and singer-songwriter Andy Grammer, and special remarks from a young refugee who was resettled by the International Rescue Committee in 2015.
Following the theme Spreading Kindness: Near and Far, this year's gala highlighted Sesame Workshop's efforts to bring critical early education and nurturing care to children and families displaced by conflict in the Syrian response region. Together, Sesame Workshop and the International Rescue Committee have created a transformative early childhood initiative designed to deliver early learning and social-emotional support directly to millions of refugee children and their caregivers in Jordan, Lebanon, Iraq, and Syria. Harnessing the unique strengths of both organizations, the program will reflect the specific needs and experiences of displaced children and families as well as host communities in the region. President and CEO David Miliband accepted the Joan Ganz Cooney Award on behalf of the IRC for their dedication to changing the lives of displaced children around the globe.
"Given the staggering number of children today who have been forced to flee their homes, we knew we had to do something. But we needed someone who knew the plight of refugees as well as we know the needs of young children," said Sherrie Westin, Executive Vice President of Global Impact and Philanthropy at Sesame Workshop. "And that's what brought us together with the International Rescue Committee. We know that together with the IRC, we can make a meaningful difference for these children and their families, to provide hope and joy and a sense of possibility."
Chairman and CEO Brian Goldner accepted the Corporate Leadership Award on behalf of Sesame Workshop's other honoree, Hasbro. A longtime partner of Sesame Workshop, Hasbro has been ranked as one of the Most Community-Minded Companies by the Civic 50 for four consecutive years, and was named #1 on the 2017 "Best Corporate Citizens" list by Corporate Responsibility Magazine. Their signature philanthropic initiative, "BE FEARLESS BE KIND," aims to empower children to have the compassion and courage to stand up, include everyone, and take action when they see a problem.
"Hasbro is a company that leads in more than just business and sales," said Jeffrey D. Dunn, President and CEO of Sesame Workshop. "They share our missionary zeal to make the world better. Hasbro spreads kindness, and that rarest of commodities—joy—to millions of kids of all ages around the world, and they are strongly invested in making that world a safer, healthier place for kids."
The evening's entertainment included Chris Jackson of Tony Award-winning musical Hamilton fame, performing "Try a Little Kindness" with Elmo and Rosita, and singer-songwriter Andy Grammer performing his hit song "Keep Your Head Up" and the classic "What a Wonderful World" with Elmo. The event concluded with a group performance of "Sing" from Grammer, Jackson, Oliver, and the Sesame Street Muppets.
Last night's gala raised more than $2.3 million, which will help Sesame Workshop continue to reach and teach vulnerable children at home and around the world. Sesame Workshop's global social impact work is made possible with the generous support of like-minded partners including government, foundations, corporations, and individuals, as well as proceeds from the annual benefit.
Past honorees include President Bill Clinton; Vice President Joe Biden and Dr. Jill Biden; Joan Ganz Cooney; Michael R. Bloomberg; First Lady Laura Bush; former Secretary-General of the United Nations Kofi Annan; Archbishop Desmond Tutu; Her Majesty Queen Rania Al-Abdullah of Jordan; Susie Buffett, The Sherwood Foundation; and U.S. Ambassador to the United Nations Samantha Power.
A special thank you to Hasbro, Inc., American Greetings, Party City, and JetBlue for their exceptional generosity toward this celebration, and to Cipriani 42nd Street, Star Group Productions, Preston Bailey Entertainment and Set Design and The Jim Henson Company for all their help.
###
About Sesame Workshop
Sesame Workshop is the nonprofit media and educational organization behind Sesame Street, the pioneering television show that has been reaching and teaching children since 1969. Today, Sesame Workshop is an innovative force for change, with a mission to help kids everywhere grow smarter, stronger, and kinder. We're active in more than 150 countries, serving vulnerable children through a wide range of media, formal education, and philanthropically-funded social impact programs, each grounded in rigorous research and tailored to the needs and cultures of the communities we serve. For more information, please visit sesameworkshop.org.
Press Contacts
Alicia Durand, Sesame Workshop
alicia.durand@sesame.org
212.875.6223
Hallie Ruvin, Sesame Workshop
hallie.ruvin@sesame.org
212.875.6344