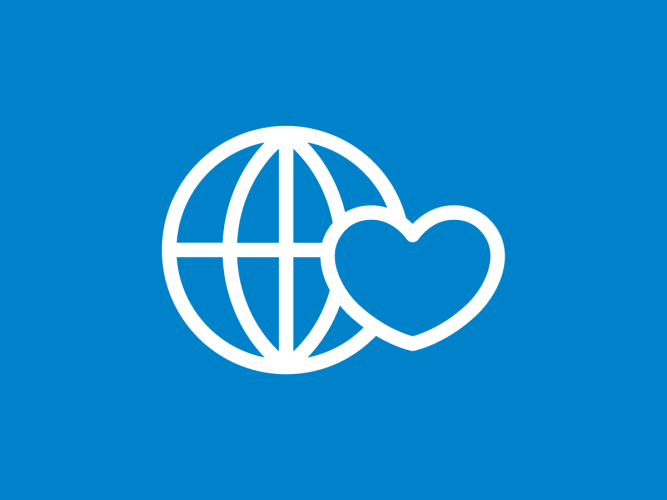 Sesame Workshop to Pilot New Initiative in Kansas City, MO to Raise Smarter, Stronger, Kinder Kids
Innovative Sesame Street in Communities project partners with prominent Kansas City organizations to help local families and service providers navigate the joys and challenges of children's lives
(Kansas City, MO) May 10, 2017—Sesame Workshop, the non-profit educational organization behind Sesame Street, announced today that Kansas City, MO is one of three pilot locations for Sesame Street in Communities (SSIC), a major new initiative to support parents, caregivers, and community providers in their efforts to give all kids, especially the most vulnerable, a strong, healthy start.
Sesame Street in Communities—made possible by philanthropic funding from the Robert Wood Johnson Foundation (RWJF), a leading domestic health foundation, with support from other partners—is integrating into the citywide effort led by the Greater Kansas City Chamber of Commerce to build a resilient and trauma-informed community for every child and family in Kansas City. Sesame Street in Communities is partnering with the Chamber and other partners, like the Crittenton Children's Center and the Children's Place, to leverage their extensive, diverse networks—faith communities, first responders, school districts, early learning centers, and more—to disseminate evidence-based resources in English and Spanish to serve them in their work with local families.
Through in-person events and trainings, virtual courses, webinars, and videos, participants are learning how to harness the power of Sesame Street and the beloved, trusted Sesame Street Muppets™ to guide children through issues big and small. Resources include videos to encourage proper oral health routines, storybooks and activities that help families cope with divorce, and games parents can play with children that promote healthy eating and encourage trying new foods, as well as professional development resources for providers to better understand age-appropriate lessons on literacy, numeracy, and more. All of these resources are freely available at www.sesamestreetincommunities.org so that parents, caregivers, and providers everywhere can access and use the bilingual resources at any time to more deeply connect and engage with kids.
"Sesame Street in Communities is built on the idea that we all have a role to play in helping every child grow up healthy, and we're thrilled to launch it here in Kansas City, a trauma-informed community committed to helping local families become more resilient in the face of adversity," said Dr. Jeanette Betancourt, Senior Vice President of U.S. Social Impact, Sesame Workshop. "Twenty-five percent of children and youth and Kansas City live in poverty, and 41 percent live in low-income households. Poverty is a primary risk factor and stressor for children, and families living near or in poverty struggle with basic needs, like housing, food and healthcare. By working hand in hand with local partners, we can help build the circle of care that every child needs to thrive."
Kansas City has already made tremendous progress in helping its most vulnerable communities. In 2015, the city received an RWJF Culture of Health Prize for its efforts to ensure that every resident has the opportunity to live a longer, healthier, and more productive life. In the past decade, this work has led to improved life expectancy across the city, including a major reduction in the gap between white and African-American residents from 6.5 years to 5 years.
"We're proud to serve as one of Sesame Street in Communities' founding partner organizations here in Kansas City," said Joe Reardon, President and Chief Executive Officer, KC Chamber. "The KC Chamber's goal is to make our region the best place to live and work, and we know a healthy, resilient community is crucial to our efforts. We're grateful that, with Sesame Street in Communities, we're able to offer our hardworking community service providers, caregivers, and parents proven, thoughtful, and fun resources that will help them better support families and children in all types of situations, from the difficult to the everyday."
On Saturday, May 13 from 10:00am – 2:00pm, Sesame Street in Communities will introduce our resources to Kansas Citians at the KC Chamber of Commerce's Resiliency Rally at Arrowhead Stadium, an upbeat and fun-filled rally that will highlight the resiliency in Kansas City, and showcase materials available for adults and children coping with anxiety, depression, trauma, and other issues as part of the Healthy KC Initiative. Walkaround Cookie Monster from Sesame Street will be there for hugs and photos too. Free shuttles are being generously provided by the Kansas City Area Transportation Authority from convenient locations around the Kansas City.
In addition to working with Kansas City, Sesame Street in Communities is partnering with two other pilot communities—Los Angeles and Guilford County, NC—and aims to reach 4.5 million children under age 6 and their families, connect with more than 11,000 direct service providers, develop 200 national and local partnerships, and expand to more than 35 local communities across the country over the next five years.
###
ABOUT SESAME WORKSHOP
Sesame Workshop is the nonprofit media and educational organization behind Sesame Street, the pioneering television show that has been reaching and teaching children since 1969. Today, Sesame Workshop is an innovative force for change, with a mission to help kids everywhere grow smarter, stronger, and kinder. We're active in more than 150 countries, serving vulnerable children through a wide range of media, formal education, and philanthropically-funded social impact programs, each grounded in rigorous research and tailored to the needs and cultures of the communities we serve. For more information, please visit www.sesameworkshop.org.
ABOUT THE ROBERT WOOD JOHNSON FOUNDATION
For more than 40 years the Robert Wood Johnson Foundation has worked to improve health and health care. We are working with others to build a national Culture of Health enabling everyone in America to live longer, healthier lives. For more information, visit www.rwjf.org. Follow the Foundation on Twitter at www.rwjf.org/twitter or on Facebook at www.rwjf.org/facebook.
Contacts
Hallie Ruvin, Sesame Workshop
Hallie.Ruvin@sesame.org
212-875-6344
Abby Manishor, Burness
amanishor@burness.com
917-539-3308