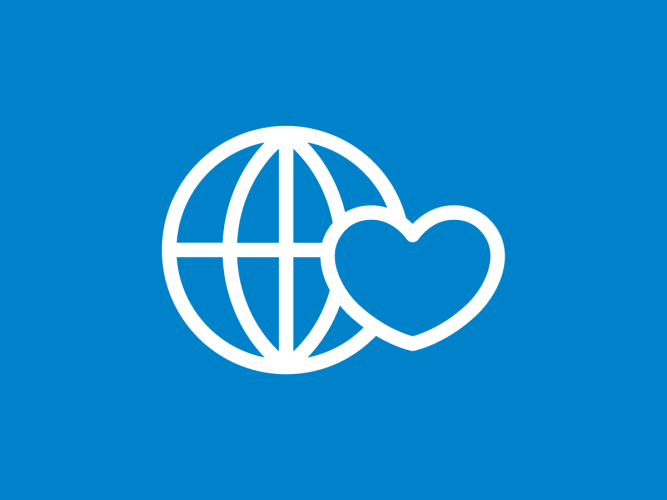 Sesame Workshop Launches New Resources as Part of Continued Commitment to Autistic Children and Their Families
New multilingual resources featuring Sesame Street Muppet Julia and her family are created in close partnership with Exceptional Minds and Friends of Children with Special Needs
(October 4, 2021 – New York, NY) Sesame Workshop is expanding its Sesame Street and Autism: See Amazing in All Children initiative with new resources featuring Julia, a 4-year-old Sesame Street Muppet with autism. The new resources available at sesamestreet.org/autism are designed to help families create new routines, build flexibility, and cope with the challenges of change during turbulent times.
In continued partnership with Exceptional Minds, an academy and studio preparing young adults on the autism spectrum for careers in animation and beyond, Sesame Workshop is launching a new animated video featuring Julia as she learns how to handle her fear of the dark by drawing what she's afraid of—helping her brother along the way. This video was written, produced, and animated by Exceptional Minds' team of artists on the autism spectrum. Accompanying the animation are new printables and coloring and activity sheets, including Good Night routine cards to help children develop a healthy bedtime routine.
Sesame Workshop continues to expand the breadth of the See Amazing in All Children content library based on feedback from advisors and community members. In an effort to better serve the Chinese American autism community, Sesame Workshop is partnering with Friends of Children with Special Needs (FCSN) to launch Mandarin and Cantonese adaptations of the We're Amazing 1, 2, 3 digital storybook featuring Elmo and Abby Cadabby learning different ways to play with Julia and help their friend feel safe and comfortable. Two new articles written by FCSN will be available for families and providers on the unique challenges Chinese American children with autism face.
"Autistic children and their families are facing unprecedented challenges this year, and Sesame Workshop is here to help kids create healthy routines, develop self-regulation and calming strategies, and build resilience," said Dr. Jeanette Betancourt, Senior Vice President of US Social Impact at Sesame Workshop. "We know the importance of collaborating with the autistic community as well as their families when creating new materials, which is why we teamed up with Exceptional Minds and Friends of Children with Special Needs to launch these new resources today."
Created in 2015, the Sesame Street and Autism: See Amazing in All Children initiative aims to increase public awareness of autism, foster greater empathy and understanding, and support families with free resources to help them navigate everyday moments and challenges. Sesame Workshop has partnered with Exceptional Minds since 2015, starting with Emmy-nominated Benny's story.
"The Exceptional Minds team of artists on the spectrum continue to showcase their writing, producing, and animation talents on our latest Sesame Workshop short, Backyard Camping. This project amplifies the workplace skills of our amazing artists while shining a light on autism inclusion. Eighty percent of adults with autism are unemployed or underemployed, but with Sesame Workshop's continued partnership, we are changing that," said David Siegel, Executive Director of Exceptional Minds.
See Amazing in All Children was developed in consultation with over 250 organizations and experts within the autism community. With 1 in 54 children diagnosed with autism, this initiative is designed to show that all children—autistic and neurotypical alike—are amazing in their own ways.
"Children with autism need to be understood and embraced by communities around the world. Friends of Children with Special Needs (FCSN) is honored to partner with Sesame to translate this important book about Julia, a child with autism, into Chinese languages," said Anna Wang, Co-founder and Vice President, FCSN. "Our hope is that this will start to remove cultural stigma associated with autistic children in the Chinese community and help make the world a more welcoming place for them."
The Sesame Street and Autism: See Amazing in All Children initiative is made possible by generous philanthropic support from American Greetings and Kristen Rohr and is part of Sesame Workshop's mission to help all children grow smarter, stronger, and kinder.
About Sesame Workshop
Sesame Workshop is the nonprofit media and educational organization behind Sesame Street, the pioneering television show that has been reaching and teaching children since 1969. Today, Sesame Workshop is an innovative force for change, with a mission to help kids everywhere grow smarter, stronger, and kinder. We're active in more than 150 countries, serving vulnerable children through a wide range of media, formal education, and philanthropically-funded social impact programs, each grounded in rigorous research and tailored to the needs and cultures of the communities we serve. For more information, please visit www.sesameworkshop.org.
About Exceptional Minds
Exceptional Minds, a California non-profit of the year, is an academy and studio preparing young adults on the autism spectrum for careers in animation, visual effects, 3D gaming, and other related fields in the entertainment industry. Exceptional Minds provides critical technical and work readiness training customized to help its students achieve their full artistic and professional potential, creating a new pipeline of talented artists, and fostering inclusive hiring practices. Exceptional Minds and its partners are building a future where neurodiverse perspectives are vital to the advancement of a more empowered and inclusive society.
About Friends of Children with Special Needs
FCSN provides information and assistance to children with special needs, adults with special needs, and their communities.  We provide opportunities for individuals with special needs to give back to their community through volunteer work and jobs. FCSN believes in the power of families helping families and promotes peer support through our many programs and events. We emphasize family involvement and the integration of special-needs children and adults with their regular peers. FCSN is committed to opening the discussion about people with special needs by listening to and learning from them and their families. We train our youth volunteers to understand those with disabilities and develop their leadership skills. We strive to create a secure community in which individuals can learn, grow, and interact.
Contact
Vanessa Hsia
Vanessa.hsia@sesame.org