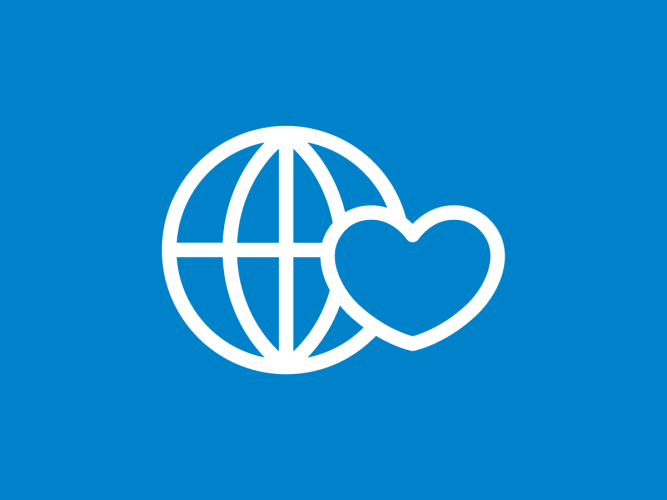 Sesame Workshop Launches New Initiative to Support Children in Foster Care
New videos, a storybook, and interactive activities feature Karli, a new Sesame Street Muppet in Foster Care, and her Foster Parents
(New York, NY) May 20, 2019—Sesame Workshop, the non-profit educational organization behind Sesame Street, announced today a new initiative to offer support to children, foster parents, and providers who serve foster families. The initiative features Karli, a young Sesame StreetMuppet in foster care, and her "for-now" parents, Dalia and Clem. Children in foster care often experience many transitions—from their separation from birth parents, to their placement in foster care, to many moves—and the new resources are designed to help children in crisis cope along the way.
The initiative is part of the Sesame Street in Communities program, which provides free, easy-to-use resources for community providers and caregivers on a range of topics, including tough issues like family homelessness and traumatic experiences. The free, bilingual resources released today help caregivers and providers support children as they navigate the world of foster care, and they provide simple, approachable tools to help reassure children and help them feel safer.
The number of children in foster care in the US has grown for five consecutive years. In 2017, nearly 443,000 children spent time in foster care—6 out of every 1,000 children in the US. Every 47 seconds a child is abused or neglected, and children under age 6 made up nearly half of all child maltreatment cases in 2015. Over 40 percent of all children in foster care in 2016 were under age 6. In response to the growing need for resources to serve children in foster care, Sesame Workshop partnered with national experts on foster care and tested materials with both foster parents and providers.The resources include proven strategies to bolster relationships between caring adults and children and mitigate the effects of traumatic experiences.
"Fostering a child takes patience, resilience, and sacrifice, and we know that caring adults hold the power to buffer the effects of traumatic experiences on young children," said Dr. Jeanette Betancourt, Senior Vice President of US Social Impact at Sesame Workshop. "We want foster parents and providers to hear that what they do matters—they have the enormous job of building and rebuilding family structures and children's sense of safety. By giving the adults in children's lives the tools they need—with help from the Sesame Street Muppets—we can help both grownups and children feel seen and heard and give them a sense of hope for the future."
The new resources include:
• New videos featuring Karli, her "for-now" parents, and Sesame Street friends,including: On Your Team, in which Elmo's dad chats with his old friends Dalia and Clem, who are new foster parents to a little girl named Karli; You Belong, in which Karli worries she doesn't have a "place at the table" at a pizza party with Elmo in her new foster home; and A Heart Can Grow, in which Karli shares with Elmo an art project that demonstrates that while she may feel like her heart is breaking, it can get bigger at the same time when more love is added.
• The Feeling Basket storybook: A storybook about "finding a place" for big feelings. Accompanying activities help children gain perspective on emotions and learn to label and talk about them.
• Digital interactives, including an Artmaker activity to help children express their feelings through drawing and a "Slow It Down" calming activity for children overwhelmed by big feelings.
• Tips for foster parents to give children coping and calming strategies and provide honest and age-appropriate ways to respond to children's most difficult questions about foster care. The new materials help promote engagement between foster parents and children and provide ideas for comforting routines that caregivers can do with children anywhere.
Sesame Street in Communitiesis a program to help community providers, parents, and caregivers give children a strong and healthy start. Sesame Street in Communitiespartners with community providers to reach parents and caregivers with resources on topics ranging from healthy eating and school readiness to tougher issues like trauma and grief. The materials, which include videos, storybooks, digital interactives, games, and professional development resources, are available for free—in English and Spanish—at www.sesamestreetincommunities.org.
Sesame Workshop is implementing Sesame Street in Communitiesin Camden, NJ; Kansas City, MO and KS; Los Angeles, CA; Guilford County; NC; Transylvania County, NC; Memphis, TN; and Leland and Indianola, MS.
This initiative is supported by the Robert Wood Johnson Foundation and the Joan Ganz Cooney Fund for Vulnerable Children.
ABOUT SESAME WORKSHOP
Sesame Workshop is the nonprofit educational organization behind Sesame Street, the pioneering television show that has been reaching and teaching children since 1969. Today, Sesame Workshop is an innovative force for change, with a mission to help kids everywhere grow smarter, stronger, and kinder. We're active in more than 150 countries, serving vulnerable children through a wide range of media, formal education, and philanthropically-funded social impact programs, each grounded in rigorous research and tailored to the needs and cultures of the communities we serve. For more information, please visit www.sesameworkshop.org.
ABOUT THE ROBERT WOOD JOHNSON FOUNDATION
For more than 45 years the Robert Wood Johnson Foundation has worked to improve health and health care. We are working alongside others to build a national Culture of Health that provides everyone in America a fair and just opportunity for health and well-being. For more information, visit www.rwjf.org. Follow the Foundation on Twitter at www.rwjf.org/twitter or on Facebook at www.rwjf.org/facebook.
ABOUT THE JOAN GANZ COONEY FUND FOR VULNERABLE CHILDREN
The Joan Ganz Cooney Fund for Vulnerable Children was established in 2018 to support content development, training for service providers, research, and implementation for Sesame Street in Communities. Made possible by a generous gift from Joan Ganz Cooney's late husband Peter G. Peterson, the fund honors Ms. Cooney's pioneering work as Sesame Street's co-founder by furthering Sesame Workshop's commitment to helping children overcome challenges big and small.
Press Contacts
Hallie Ruvin
Hallie.Ruvin@sesame.org