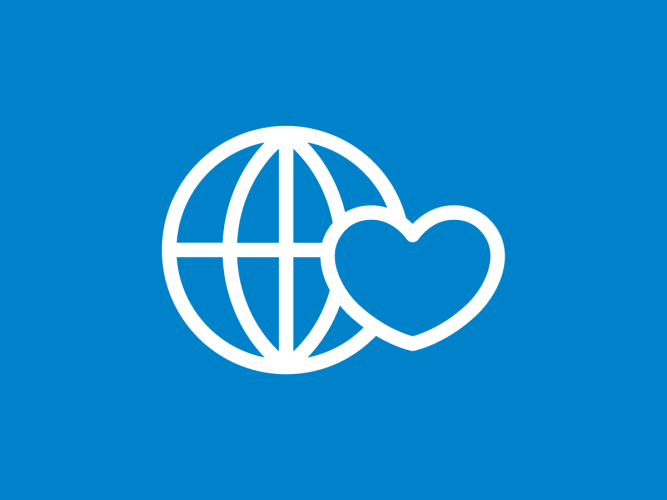 Sesame Workshop Launches Campaign to Raise Awareness of the Importance of Counting Every Child in the 2020 Census
Millions of Young Children and Babies At Risk of Being Uncounted
(New York, NY) – The stakes are high for children in this year's Census: an accurate count is essential for young children to receive critical support from federally-funded programs supporting quality early education, special education, healthcare, nutrition, and housing. That is why Sesame Workshop, the nonprofit organization behind Sesame Street, is launching a campaign to help families understand the importance of participating in the 2020 Census and counting every child in their home—all with a little help from Sesame Street Muppets Elmo, Rosita, and, of course, the Count.
Starting today, new bilingual videos will reach families across the country with messages about why they should count every baby and child who lives with them, explain how the census brings important resources to communities, and reiterate that the census is easy and safe to fill out. Spots will air on broadcast partners including Univision, WarnerMedia, and other broadcasters through the Ad Council and also be made available to local PBS stations. In addition, printable educational materials will be distributed through a wide range of organizations including the American Academy of Pediatrics and Sesame Street in Communities partners. A free census kit with videos, print materials, and social media assets in English and Spanish is available at www.SesameWorkshop.org/2020Census.
For forty years, young children and babies have been dramatically undercounted in the census. In the last national census in 2010, one in ten children under the age of five—more than two million total—were uncounted. If trends continue, even more young children will be uncounted in 2020—millions of children living in communities who, as a result, may receive fewer services and federal funding essential to their ability to thrive.
"The census determines over $1 trillion in federal spending each year for programs that help give kids a strong start in life, and yet those who stand to benefit the most from an accurate count are the ones most likely to go uncounted," said Jeffrey D. Dunn, President and CEO of Sesame Workshop. "As an organization trusted by parents and caregivers, Sesame Workshop is committed to doing everything we can to ensure that every child is counted in this year's census. This is a once-in-a-decade opportunity to help level the playing field and improve the collective well-being of our nation's children."
Young children are missed in the census for a multitude of reasons, but confusion about who goes on the form is a major one. Nearly 40 percent of children under five live in complex households, where they may split time between homes, be cared for by foster parents, grandparents, or other relatives, or their caregivers may be housing-insecure. Uncertainty about who counts on the census questionnaire is only magnified if the child lives in a linguistically isolated household. Sesame Workshop's new bilingual campaign is designed to help families understand why it's important to count babies, infants, and kids of all ages living in their home, and how families can fill out their census form.
Sesame Workshop has a long history of encouraging families to participate in the census, dating back to 1980, when Maria on Sesame Street was hired as a census worker and Big Bird helped her count everyone in the neighborhood. This year's campaign will leverage the Sesame Street in Communities initiative, through which Sesame Workshop partners with community providers including social workers, healthcare professionals, and teachers to help kids and families through the toughest of times. Many Sesame Street in Communities partners serve the children who are most likely to be uncounted, including those living in poverty.
Sesame Workshop is a partner of the US Census Bureau. The campaign is made possible in part by the generous support of the Carnegie Corporation of New York.
###
About Sesame Workshop
Sesame Workshop is the nonprofit educational organization behind Sesame Street, the pioneering television show that has been reaching and teaching children since 1969. Today, Sesame Workshop is an innovative force for change, with a mission to help kids everywhere grow smarter, stronger, and kinder. We're present in more than 150 countries, serving vulnerable children through a wide range of media, formal education, and philanthropically-funded social impact programs, each grounded in rigorous research and tailored to the needs and cultures of the communities we serve. For more information, please visit www.sesameworkshop.org. 
Contact
Hallie Ruvin
Hallie.Ruvin@sesame.org