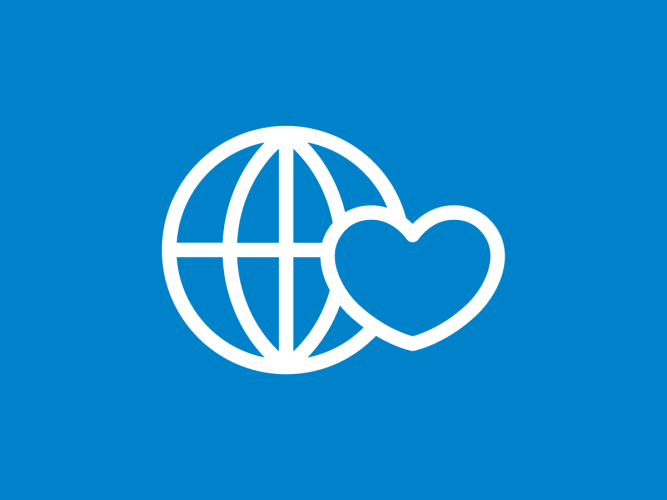 Sesame Workshop Introduces New Sesame Street Muppet and Announces Special to Celebrate Asian and Pacific Islander Communities and the Power of Belonging
Featuring new Korean American character Ji-Young and an all-star lineup of celebrity guests, See Us Coming Together debuts on multiple platforms on Thanksgiving Day 2021
(NEW YORK, NY – November 15, 2021) — Sesame Workshop today announced a new family special celebrating the rich diversity of Asian and Pacific Islander (API) communities as part of the organization's ongoing racial justice initiative. See Us Coming Together: A Sesame Street Special will debut on Thanksgiving Day, Thursday, November 25. Families can find the special on platforms including Cartoonito on HBO Max, PBS KIDS, and Sesame Street's YouTube, Facebook, and Instagram channels.
Designed for families to watch together, See Us Coming Together follows the Sesame Street friends through a "Neighbor Day" celebration with new friend Ji-Young—a seven-year-old Korean American character performed by Sesame Workshop puppeteer Kathleen Kim. Celebrity guests like actors Simu Liu and Anna Cathcart, comic book artist Jim Lee, chef Melissa King, television personality Padma Lakshmi, and athlete Naomi Osaka join in, too, sharing their passions, talents, and cultures with their Sesame Street friends. The "Neighbor Day" celebration culminates with a new original song, also entitled "See Us Coming Together," led by Ji-Young and performed by the full cast. A reimagined version of Sesame Street classic, "The People in Your Neighborhood," reinforces that children of all backgrounds can be anything they want to be.
"Sesame Workshop's mission is to help kids grow smarter, stronger, and kinder. Today, we uphold that mission by empowering children and families of all races, ethnicities, and cultures to value their unique identities," said Kay Wilson Stallings, Sesame Workshop's Executive Vice President of Creative and Production. "See Us Coming Together continues Sesame Street's proud legacy of representation with an engaging story that encourages empathy and acceptance and uplifts Asian and Pacific Islander communities. With the generous support of the The Asian American Foundation, Ford Foundation, and P&G/Pampers, we're proud to bring this special to life."
As part of Sesame Workshop's "Coming Together" initiative—created to support families of all backgrounds through ongoing conversations about race—the special also includes an opportunity for talking about anti-Asian racism. (In an offscreen incident, another child tells Ji-Young to "go home." This is an example of one kind of discrimination Asian and Pacific Islander people face in western countries where they're often perceived as "perpetual foreigners." After the incident, Ji-Young seeks out trusted grown-ups and friends who unite to help her know that she's exactly where she belongs.) To help guide those conversations, a viewing guide and accompanying activities for adults and children to complete together will become available at sesame.org/seeus the week of the special.
"It's a powerful thing when kids see people like themselves represented on screen and in stories—it supports them as they figure out who they are and who they want to be," said Alan Muraoka, longtime Sesame Street cast member and co-director of See Us Coming Together. "We can't wait for families to get to know Ji-Young—in this special and in future seasons of Sesame Street—and celebrate some of the Asian and Pacific Islander people in our neighborhood!"
"This is a proud moment for AAPIs everywhere, particularly Korean Americans, as Ji-Young and the See Us Coming Together special demonstrate that Asian Americans are part of the very fabric of American society and culture," said Sheila Lirio Marcelo, Board Member, The Asian American Foundation. "At TAAF, we are striving to help create a permanent and irrevocable sense of belonging for AAPIs in this country, and supporting Sesame Workshop's introduction of the first-ever Asian American Sesame Street Muppet brings us one step closer toward making that vision a reality. We are grateful for their partnership and their commitment to supporting AAPI communities."
See Us Coming Together joins another broadcast Sesame Street special, "The Power of We," also available on HBO Max, and a companion series of short-form digital content. Additional videos and articles for adults cover the building blocks of what racial justice can mean for young children. For more information—including more viewing guides and activities to complete together—please visit sesame.org/seeus.
See Us Coming Together is made possible with support from The Asian American Foundation, the Ford Foundation, and P&G/Pampers.
About Sesame Workshop:
Sesame Workshop is the nonprofit media and educational organization behind Sesame Street, the pioneering television show that has been reaching and teaching children since 1969. Today, Sesame Workshop is an innovative force for change, with a mission to help kids everywhere grow smarter, stronger, and kinder. We're active in more than 150 countries, serving vulnerable children through a wide range of media, formal education, and philanthropically-funded social impact programs, each grounded in rigorous research and tailored to the needs and cultures of the communities we serve. For more information, please visit www.sesameworkshop.org.
Contact
Brit Edwards
brit.edwards@sesame.org