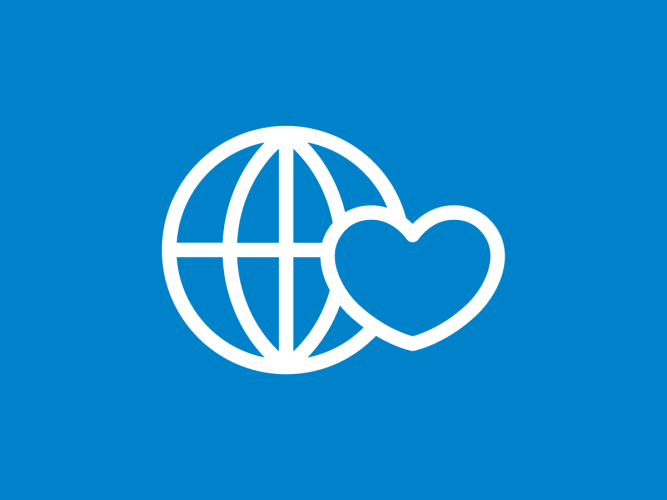 Sesame Workshop Expands Commitment to Autistic Children & Their Families
New Bilingual Sesame Street and Autism Materials Created to Increase Acceptance and Provide More Tools for Families Impacted by Autism
"Meet Julia" Episode Debuting Sesame Street's Newest Muppet Premieres Globally April 10—including on HBO and PBS KIDS
New York, NY—(March 20, 2017) Sesame Workshop, the non-profit educational organization behind Sesame Street, today announced a rich new phase of the autism initiative, Sesame Street and Autism: See Amazing in All Children, welcoming Julia, a Muppet with autism, to the broadcast and signaling a strong, continuing commitment to the autism community. Julia, introduced last year in digital form, comes to life as a Muppet in addition to a broad release of resources designed to serve autistic children and their families and increase awareness and understanding of autism. New digital videos, books, and ebooks add to the See Amazing library, with the collection available in both English and Spanish. Sesame Street's "Meet Julia" special episode airs in a landmark joint premiere April 10 on HBO and PBS KIDS in the United States and around the world on Cartoonito UK, Australia's ABC network, and Mexico's Televisa, with worldwide rollout planned within the year.
"Bringing Julia to life as a Sesame Street Muppet is the centerpiece of all of our new materials to support families of children with autism," said Sherrie Westin, EVP of Global Impact and Philanthropy, Sesame Workshop. "The response from the autism community to See Amazing in all Children has been extraordinary, and we are committed to continuing our efforts to promote understanding and acceptance of autism, as part of our mission of helping all children grow smarter, stronger, and kinder."
In creating See Amazing, Sesame Workshop has worked for more than five years in consultation with over 250 organizations and experts within the autism community to address an increasingly prevalent condition. One in 68 American children is diagnosed with autism, and nearly every family is affected in some way. Among the many creators and contributors behind See Amazing in All Children, Stacey Gordon, who performs the role of Julia, and Christine Ferraro, the writer of the "Meet Julia" episode, both have close family relationships that helped them bring this character to life in a compelling, meaningful way.
"For years, families of children with autism have asked us to address the issue. We heard a call to use our expertise and characters to build a bridge between the autism and neurotypical communities," said Dr. Jeanette Betancourt, SVP of U.S. Social Impact, Sesame Workshop. "So many partners, advisors, and organizations have contributed to the success of this initiative, and we are thrilled to have the benefit of this collaboration as we launch this latest chapter."
The new resources include:
"Meet Julia" Sesame Street segment, available on YouTube, HBO, PBS KIDS, and sesamestreet.org/autism
Six new digital live-action segments featuring Julia, Elmo, and Abby Cadabby, available on YouTube and sesamestreet.org/autism
"We're Amazing, 1, 2, 3!" ebook available on Amazon Kindle, Amazon Fire Kids Edition tablet, Apple iBooks, and other ebook platforms. Spanish version coming soon.
Free Sesame Street and Autism app available for the first time on the Amazon Appstore
Amazon and Amazon FreeTime have donated 100 Fire Kids Edition tablets, to be donated to schools and programs with children on the autism spectrum
Julia "Walkaround Muppet" costumed character for community events (also making appearances at Sesame Place)
"We're Amazing, 1, 2, 3!" print book to release in January 2018 from Random House Children's Books.
A "Meet Julia" view & do guide filled with activity and discussion ideas
New research commissioned by Sesame Workshop and conducted by Georgetown University Medical Center and Children's National Health System, has evaluated the impact of Sesame Street and Autism on the autism community and beyond. Preliminary findings will be announced in April at an event in Washington, D.C.
Sesame Street and Autism: See Amazing in All Children is funded with generous support from American Greetings, the Robert R. McCormick Foundation, and Kristen Rohr, as part of Sesame Workshop's mission to help all children grow smarter, stronger, and kinder. It was nominated for a Daytime Emmy Award in the category of Outstanding Interactive Media. It has generated more than 1.6 million page views, with more than 400,000 users and over 30,000 app downloads to date. The "We're Amazing 1,2,3!" storybook is used by educators and service providers nationwide. The special Sesame Street "Meet Julia" episode was also made possible by funding from HBO.
###
About Sesame Workshop
Sesame Workshop is the nonprofit media and educational organization behind Sesame Street, the pioneering television show that has been reaching and teaching children since 1969. Today, Sesame Workshop is an innovative force for change, with a mission to help kids everywhere grow smarter, stronger, and kinder. We're active in more than 150 countries, serving vulnerable children through a wide range of media, formal education, and philanthropically-funded social impact programs, each grounded in rigorous research and tailored to the needs and cultures of the communities we serve. For more information, please visit sesameworkshop.org.
Press Contacts
Alicia Durand, Sesame Workshop
alicia.durand@sesame.org
212-875-6223
Elizabeth Fishman, Sesame Workshop
elizabeth.fishman@sesame.org
212-875-6618