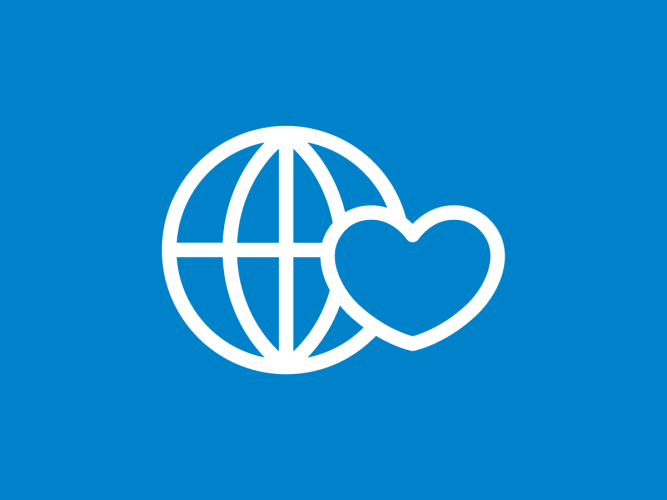 Sesame Workshop and U-NEXT Partner on SVOD Exclusive to Deliver New Titles Including the Iconic Children's Series Sesame Street for Japanese Families
(New York, NY, and Tokyo, Japan – November 11, 2021) Sesame Workshop, the non-profit educational organization behind Sesame Street, and U-NEXT Co., Ltd., a subsidiary of the USEN-NEXT GROUP, are partnering on a multi-year SVOD exclusive to deliver engaging new content for families in Japan. Beginning today, U-NEXT will premiere TV programs, read-along videos, and e-book titles from Sesame Workshop, streaming exclusively on U-NEXT. Users will be able to enjoy a comprehensive Sesame Street experience of reading, watching, playing and learning all within a single application. In tandem with plans to launch more exclusive content, U-NEXT and Sesame Workshop share a commitment to grow the partnership going forward.
In addition to Sesame Street, U-NEXT subscribers will have access to content never seen before in Japan such as Sesame Street's 50th Anniversary Celebration, and Mecha Builders, debuting next year. Making its debut in Japan is the docuseries Through Our Eyes, building on Sesame Workshop's long history of tackling difficult issues from homelessness, to foster care, to parental addiction – all from a child's perspective.
"At the heart of everything we do is something we deeply believe in—the power of early childhood education to change lives," said EVP and Global Head of Media and Education at Sesame Workshop Ed Wells. "We have always been confident that if we want to see a better world and a brighter future, the best investment we can make is in quality early education for the world's children. That's why we're thrilled to team up with U-NEXT, a media company that has been committed to innovation since its founding, becoming the home for high quality global and local content that sparks audience's imaginations. Along with the iconic, award-winning children's program Sesame Street, U-NEXT subscribers will now be able to watch, read and listen to a slate of new content featuring Elmo, Cookie Monster and their friends – and all available in Japanese."
U-NEXT President Tenshin Tsutsumi said, "I am very happy that we managed to reach this exclusive streaming distribution agreement with Sesame Workshop. Sesame Street is a global phenomenon with its unique way of addressing topics, such as diversity and SEL (Social and Emotional Learning). Offering a wide range of content for our users to enjoy in a single comprehensive service, U-NEXT is aiming to deliver a selection of Sesame Street-related programs, including TV programs, read-along videos and e-books, while honoring their concept and the values they represent. It fills me with great joy that we get to serve as a key touch point between such an established brand and the children in Japan, acting not just as a means for early childhood education, but for learning through play as well."
"U-NEXT LEARN" with Sesame Street!
In response to the growing needs and concerns of parents seeking quality programming for their children, U-NEXT is launching "U-NEXT LEARN," a safe, reliable, and fun environment to enjoy educational content and aid in the social development of its young viewers. With its exclusive video content, children's e-books within its e-publication zone, and series of original read-along videos, Sesame Street will be the first brand featured in the "U-NEXT LEARN" environment.
Sesame Street celebrating its 50th anniversary in Japan
First broadcast on Japanese TV in 1971, this year marks the 50th anniversary of Sesame Street's since arrival in Japan. With its iconic characters Elmo, Cookie Monster, Big Bird, and friends, Sesame Street is meeting families where they are with the resources they need including in public schools and healthcare facilities, themed entertainment, live shows, apps, and new content. The Sesame Street Muppets continue to spark deep, personal, and often immediate connections with kids and families across three generations.
About Sesame Workshop
Sesame Workshop is the nonprofit educational organization behind Sesame Street, the pioneering television show that has been reaching and teaching children since 1969. Today, Sesame Workshop is an innovative force for change, with a mission to help kids everywhere grow smarter, stronger, and kinder. We're present in more than 150 countries, serving vulnerable children through a wide range of media, formal education, and philanthropically funded social impact programs, each grounded in rigorous research and tailored to the needs and cultures of the communities we serve. For more information, please visit www.sesameworkshop.org.
About U-NEXT
U-NEXT is Japan's leading video streaming platform, currently providing the largest volume of SVOD content in Japan (Source: October 2021, GEM Partners). In addition to the over 220,000 movies, live action and animated series available for on-demand streaming, U-NEXT also provides over 20,000 digital rentals of the most recently aired series and theatrically released features, as well as a selection of over 680,000 manga, e-books and e-magazines. U-NEXT provides a unique entertainment experience amongst Japan's digital platforms, giving subscribers the opportunity to seamlessly enjoy both electronic publications and video content within a single application.
Contact
Beatrice Chow
Beatrice.chow@sesame.org