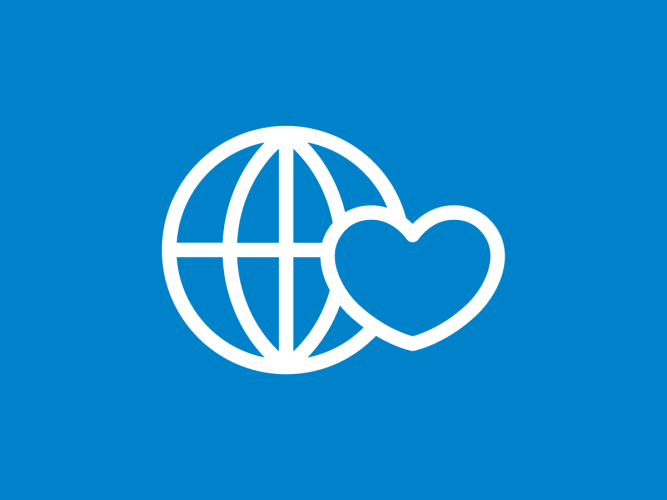 Sesame Street Programming To Air in Taiwan, Philippines and Thailand
(New York, NY, April 5, 2016) Sesame Workshop, through its Master Licensee for Content Distribution in South East Asia and Taiwan – Thaole Entertainment, has closed deals to broadcast a slate of Sesame Street programming in 2016.
Cookies Crumby Pictures will be dubbed into Mandarin for Taiwan's Eastern Broadcasting's cable channel – YOYO TV; ABS-CBN, the Philippines' leading media and entertainment organization, will carry Sesame Street on its Yey Digital Terrestrial channel; and MCOT in Thailand will broadcast Elmo the Musical, Elmo's World, Sesame Best Friends, Sesame Street, Super Healthy Monsters and Cookie's Crumby Pictures, dubbed into Thai on its MCOT Family channel.
"We're pleased to offer families engaging educational content featuring some of kids' favorite feathered and furry friends," said Gisela Abrams, Assistant Vice President, International Media Business, Asia-Pacific, Sesame Workshop. "Working with YoYo TV, ABS-CBN, and MCOT allows us to encourage preschoolers to learn numbers from The Count, inner strength from Elmo, and kindness from Abby—laying the groundwork for important life lessons."
Danie Sedilla-Cruz, Channel Head – DTT Kids Channel, commented, "ABS-CBN Corporation is proud to be the broadcast partner of Sesame Street in the Philippines. A lot of people from different parts of the world grew up watching Sesame Street and we recognize its strength as a brand. But more than that, we acknowledge the values and teachings it can bring our young Filipino viewers. Sesame Street currently airs as the banner pre-school program of Yey, the first full time kids channel on Philippine free TV platform. We opted to broadcast it in its original language as a response to our audience's need for English content."
Jamorn Jirapaet, Senior Vice President, MCOT Public Company Limited, said, "Sesame programming is a strong fit for MCOT Family's focus on fun and creative programs that help to nurture children's positive family relationships."
Jessie Lin, Acquisition Executive, enthused, "Cookies Crumby Pictures made its debut on YOYO in January 2016, and has delivered strong ratings amongst young children and adults through is creative use of film spoofs and humor."
Linh Phan, Director of Thaole Entertainment, added, "We are delighted that our broadcast partners believe in the positive values of the Sesame brand and it is our intention to increase the exposure for Sesame Street in Q3 and Q4 of 2016 with additional deals in the SVOD space."
Sesame Workshop is the nonprofit organization behind Sesame Street, the pioneering television show that has been helping kids grow smarter, stronger and kinder since 1969. Today Sesame Workshop is a global educational force for change, with a mission to reach the world's most vulnerable children. We're in more than 150 countries, serving kids through a wide range of media and philanthropically-funded social impact programs, all grounded in rigorous research and individually tailored to the needs and cultures of the communities we serve. Sesame is a beloved household name in dozens of languages, and it means learning – and fun – in all of them. For more information, please visit sesameworkshop.org.
MCOT Public Company Limited, a state enterprise under the supervision of the Office of the Prime Minister, is one of Thailand's leading integrated multimedia organizations. MCOT offers a comprehensive integrated service which includes television, radio, news and new media. It was granted a digital terrestrial channel – MCOT family in 2014.
Eastern Broadcasting Group's YOYO TV is the leading Children's Channel in Taiwan. For the past 4 consecutive years it is the highest rated children's channel amongst 4-9 years old and 25-44 years old females. As a trusted provider of education content for children, the channel successfully mixes in-house edutainment productions, with family friendly animated programming to help children build critical skills and self-confidence that will enable them to find success in school and in life.
ABS-CBN Corporation is the Philippines' leading media and entertainment organization. The Company is primarily involved in television and radio broadcasting, as well as in the production of television and radio programming for domestic and international audiences and other related businesses. ABS-CBN produces a wide variety of engaging world-class entertainment programs in multiple genres and balanced, credible news programs that are aired on free-to-air television. The company is also one of the leading radio broadcasters, operating eighteen radio stations throughout the key cities of the Philippines. ABS-CBN provides news and entertainment programming for eight channels on cable TV and operates the country's largest cable TV service provider. The Company also owns the leading cinema and music production and distribution outfits in the country. It brings its content to worldwide audiences via cable, satellite, online and mobile.  In addition, ABS-CBN has business interests in merchandising and licensing, mobile and online multimedia services, glossy magazine publishing, video and audio post production, overseas telecommunication services, money remittance, cargo forwarding, TV shopping services, theme park development and management, property management and food and restaurant services, all of which complement and enhance the Company's strength in content production and distribution. The Company is also the first TV network in the country to broadcast in digital. In 2015, it commercially rolled out its digital TV box, ABS-CBN TVplus, to prepare for the country's switch to digital TV. Aside from ABS-CBN and ABS-CBN Sports + Action, ABS-CBN TVplus also has four exclusive free-to-air channels namely Yey, Cine Mo, DZMM TeleRadyo and Knowledge Channel.
Press Contacts
Beatrice Chow
beatrice.chow@sesame.org
(212) 875-6586
Linh Hong Phan, Thaole Entertainment
phlinh@thaole-entertainment.com
+84 8 3517-8989