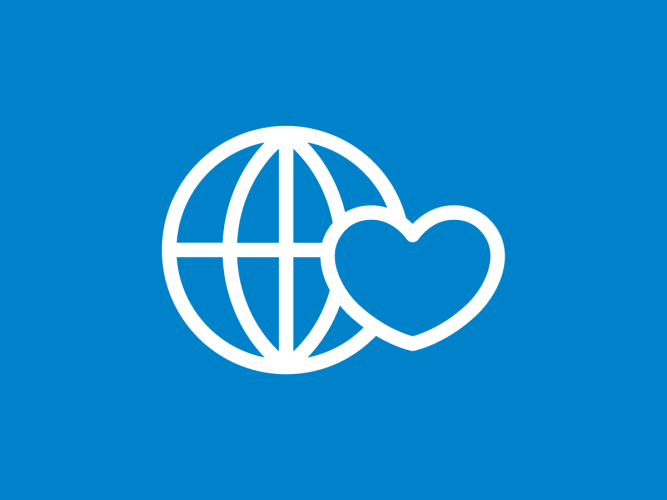 Sesame Street for Military Families Helps Parents Navigate Military Children's Health Care Changes During Relocation
A new interactive game, videos, printable activities, and articles will support relocating military parents and kids, with a webinar for the health care providers who serve them(
(Falls Church, VA and New York, NY) – When parents have productive relationships with the pediatricians, dentists, and other health care providers who treat their children, it benefits families and providers alike. For military families, frequent moves add another layer to developing those connections and maintaining consistent medical care; moving across state or country lines may complicate matters even further. To ease the stress of military families' health care transitions, Sesame Workshop and the Defense Health Agency (DHA) is debuting Sesame Street for Military Families: Transitions in Health Care, a host of new resources to support parents and children through the process — especially needed this year, as COVID-19 creates unique health care challenges during PCS season and beyond.
During a move, military parents often serve as vital connectors between medical care teams and the patients in their family — finding new providers, transferring records, helping little ones through first visits, and more. Sesame Street for Military Families: Transitions in Health Care offers support on multiple fronts: expert guidance for parents, activities that help children feel involved and empowered, and professional materials to help health care providers understand military families' needs. Viewable across desktop and mobile devices, the resources include:
– A "Visiting the Doctor" game: This point-and-click story lets children "practice" a doctor visit step by step — with them in the driver's seat! Families can play the game together, with adults available to answer kids' questions and validate any big feelings that arise.
– Videos and printables: Videos offer a gentle glimpse of medical and dental well-child visits, so children know what to expect from their own trips to the doctor. Coloring pages and activity sheets help kids understand what will happen at their provider's office — and celebrate their bravery when they get home, too.
– Articles for parents: Articles include strategies families can practice together to reduce kids' anxiety around visiting new providers; answers to frequently asked kid questions; steps parents can take to smooth transitions before, during, and after a move; and tips for getting the most out of all the resources available to them. To get everyone speaking the same language, articles include the same medical terms that families' health care teams will use throughout their work together.
– A webinar for providers: A webinar helps providers — especially those who are new to treating military families — better understand military kids' unique needs and experiences. Many of the videos and printables are also appropriate for providers' waiting rooms and play areas.
"Caregivers are already the best advocates for their families' health; when it's time to relocate and transition their children's health care, we want to empower them every step of the way," said Dr. Jeanette Betancourt, Sesame Workshop's Senior Vice President, U.S. Social Impact. "Our new resources will equip parents with the language and tools they need to maintain consistent care and to help children adjust to new health care situations – with a little help from their Sesame Street friends!"
"Military families face unique challenges in many aspects of their lives, among which may be transition to a new health care provider following a move or other life event. For military children who are facing change, this may be particularly anxiety- or stress-inducing," said Dr. Kelly Blasko, Health lead for the Defense Health Agency's Connected Health branch. "Through our partnership with Sesame Workshop, we now have a dedicated section on Sesame Street for Military Families to provide military parents with resources to meet their child's needs during time of transitions in health using the familiar faces of Sesame Street Muppets. Ultimately, the health and wellness of our families leads to the readiness of our force, when service members can rest assured their families have the resources they need to thrive through any experience."
Sesame Street for Military Families: Transitions in Health Care is available now on sesamestreetformilitaryfamilies.org, along with other free resources covering deployments and homecomings, relocation, transitions to civilian life, and more — in both English and Spanish.
About Sesame Workshop
Sesame Workshop is the nonprofit educational organization behind Sesame Street, the pioneering television show that has been reaching and teaching children since 1969. Today, Sesame Workshop is an innovative force for change, with a mission to help kids everywhere grow smarter, stronger, and kinder. We're present in more than 150 countries, serving vulnerable children through a wide range of media, formal education, and philanthropically funded social impact programs, each grounded in rigorous research and tailored to the needs and cultures of the communities we serve. For more information, please visit www.sesameworkshop.org.
About Defense Health Agency
The Defense Health Agency is a joint, integrated Combat Support Agency that enables the Army, Navy, and Air Force medical services to provide a medically ready force and ready medical force to Combatant Commands in both peacetime and wartime. The DHA supports the delivery of integrated, affordable, and high-quality health services to Military Health System (MHS) beneficiaries and is responsible for driving greater integration of clinical and business processes across the MHS.
Connected Health is a branch of the DHA that aims to lead digital innovation across the MHS. Connected Health provides integrated services to providers and care teams, so they can empower service members, retirees, and their families to connect with their own care. Together, we increase readiness and improve patient outcomes through digital health technology.
Contact
Brit Edwards; Sesame Workshop
brit.edwards@sesame.org
Flavia Hulsey; Defense Health Agency
flavia.g.hulsey.civ@mail.mil