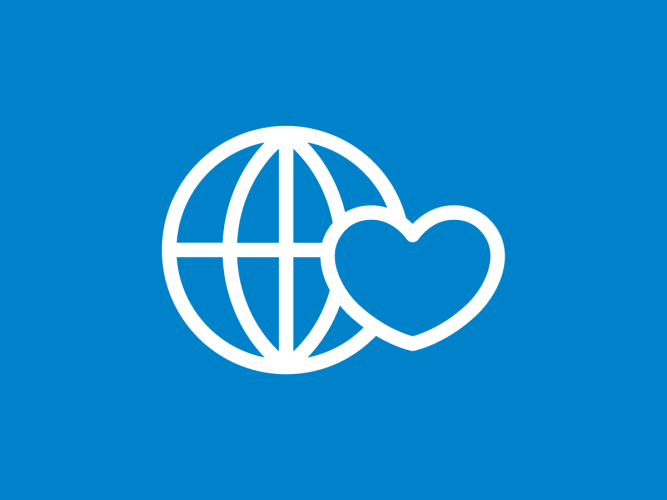 Sesame Street Helps Families Adjust to Caring for Wounded, Ill, or Injured Military Servicemembers and Veterans
Sesame Workshop, USAA, and the Bob Woodruff Foundation work together to launch multimedia Sesame Street for Military Families: Caregiving campaign
(New York, NY and San Antonio, TX – August 19, 2019) – When a parent or relative needs care during a long-term illness or injury, the whole family becomes part of the caregiving picture – even young children. In the United States, 3.4 million people with children provide care for a chronically ill, wounded, or injured veteran or military serviceperson; another 4.5 million civilians with children also care for disabled, aging, or chronically ill relatives. Despite the growing numbers of families in caregiving roles, very few resources exist to help little ones understand the changes caregiving can bring to their day-to-day lives. To help meet that need, Sesame Workshop and USAA today announced Sesame Street for Military Families: Caregiving, a new initiative to support military and veteran families as they care for a wounded, ill, or injured parent or relative. Additional support for the initiative is provided by the Bob Woodruff Foundation.
"Coming home from a deployment with visible or invisible injuries is a huge challenge for any servicemember or veteran – especially those with young families," said Sherrie Westin, President of Social Impact and Philanthropy at Sesame Workshop, the nonprofit educational organization behind Sesame Street. "Even beyond the military community, the reality is that most of us will serve as caregivers at some point in our lives. With this initiative, we want every caregiving parent and child to know that they're not alone, and that asking for help is always a brave thing to do."
With a host of research-based resources – including videos starring the Sesame Street Muppets – Sesame Street for Military Families: Caregiving addresses the specific challenges of family-based care from a child's perspective. The initiative was designed to help children understand: why their parent may look or act differently than "before"; how to safely express complicated or confusing feelings; how their parent's illness or injury can change over time; and how to describe their family's new situation to themselves and others. For adults, the initiative offers guidance on "re-learning" how to parent while needing care or filling a new caregiver role.
The child-facing resources in Sesame Street for Military Families: Caregiving use the weather – something even very young children understand – as a metaphor to explain the ups and downs of caregiving and recovery. On "sunny days," kids and parents feel confident, safe, and happy spending time together. "Cloudy days" have small challenges related to the parent's injury or recovery, like missing a planned outing. On "stormy days," children may worry about the future and have trouble accepting the family's new normal.
"USAA is here for military families through all of life's major events," said Stuart Parker, CEO of USAA. "We are grateful to Sesame Workshop for creating resources that help kids and parents feel strong and supported in the everyday challenges they face."
New resources in Sesame Street for Military Families: Caregiving include:
Three videos starring Rosita – a familiar face from Sesame Street – along with her mother and her father, who uses a wheelchair after an injury.
A music video that features footage of military and veteran families with an injured parent celebrating their "sunny days" together.
An activity book called "My Sunny and Stormy Days," designed for parents and children to complete together.
A mobile game for children, playable across desktop and handheld devices, plus five printable activities.
Two documentary-style videos for adults about parenting after an injury.
A series of articles for parents about tackling children's tough questions, asking for support, and embracing a sense of family togetherness as routines change.
"The Bob Woodruff Foundation is proud to work together with Sesame Workshop to serve military caregiving families, so those families have the support they need to thrive after service," said Anne Marie Dougherty, Chief Executive Officer of the Bob Woodruff Foundation. "Together, we can help children and their families navigate the challenges and find the joy in their family's journey."
The new Sesame Street for Military Families: Caregiving resources are free to families in English and Spanish at ssic.org/veterancaregiving.
About Sesame Workshop
Sesame Workshop is the nonprofit educational organization behind Sesame Street, the pioneering television show that has been reaching and teaching children since 1969. Today, Sesame Workshop is an innovative force for change, with a mission to help kids everywhere grow smarter, stronger, and kinder. We're present in more than 150 countries, serving vulnerable children through a wide range of media, formal education, and philanthropically-funded social impact programs, each grounded in rigorous research and tailored to the needs and cultures of the communities we serve. For more information, please visit www.sesameworkshop.org.

About USAA
The USAA family of companies provides insurance, banking, investments, retirement products and advice to 13 million current and former members of the U.S. military and their families. Known for its legendary commitment to its members, USAA is consistently recognized for outstanding service, employee well-being and financial strength. USAA membership is open to all who are serving our nation in the U.S. military or have received a discharge type of Honorable – and their eligible family members. Founded in 1922, USAA is headquartered in San Antonio. For more information about USAA, follow us on Facebook or Twitter (@USAA), or visit usaa.com.
About The Bob Woodruff Foundation
The Bob Woodruff Foundation was co-founded by Bob Woodruff and his family after he sustained serious injuries while covering the war in Iraq for ABC News, in 2006. Their own experiences inspired them to ensure our nation's heroes have access to the high level of support and resources they deserve. Today, we ask people to stand up for heroes so that we can find, fund, and shape innovative programs that help our impacted veterans, service members and their families thrive.
Press Contacts
Brit Edwards, Sesame Workshop
brit.edwards@sesame.org
Laura Propp, USAA
laura.propp@usaa.com