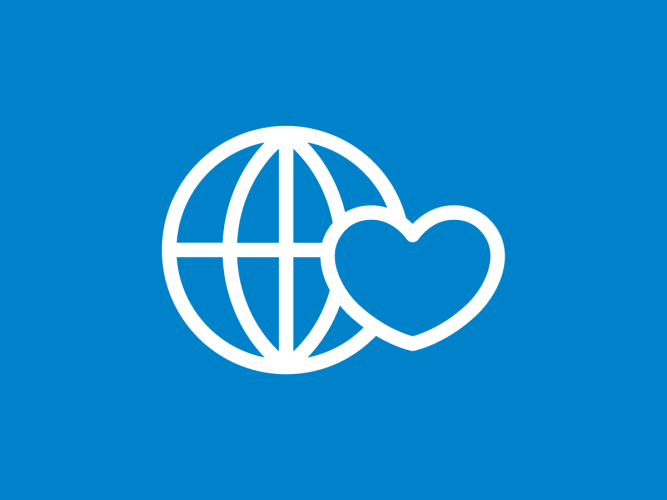 Sesame Street and Google Earth Partner to Showcase Sesame Street's Muppet Girls from Around the World
Kids everywhere can go on Interactive Global Adventures
(New York, NY, April 18, 2017) There's an entire colorful world of friends, mentors, and role models ready to help children everywhere grow smarter, stronger, and kinder, if you know where to look. Sesame Workshop, the nonprofit educational organization behind Sesame Street, reaches children in more than 150 countries with critical early education through all types of media. Now, Sesame Street has teamed up with an all-new Google Earth to spotlight 12 bright, strong, girl Muppets from Sesame Street on the revamped platform, being unveiled today at http://bit.ly/SesameEarth. Hailing from the U.S. and countries including India, South Africa, Mexico, Germany, Nigeria, and Bangladesh, where local versions of Sesame Street are produced, these eager and inquisitive girl Muppets are inspiring children everywhere to learn, explore, and dream big.
Sesame Street's Muppets, like Chamki from India and Lola from Mexico, measurably help kids—especially children living in places where preschool is not otherwise available—gain the skills they need to succeed in school and in life. In Afghanistan, where only a third of girls complete primary school, three million children receive quality early education with their friend, Zari, on local co-production Baghch-e-Simsim. With Sesame Street content that shows girls' achievements and potential but also models positive behaviors for boys and men, Google Earth promotes the message that all children are valuable and important, regardless of gender. Locate each girl's country on Google Earth, and you'll find a curated selection of videos kids will love. Now, children everywhere can go on a global learning adventure at any time with these smart, curious girls.
"Our Sesame programs put girls' empowerment center stage," said Sherrie Westin, Executive Vice President, Global Impact and Philanthropy, Sesame Workshop. "Our strong female characters are powerful role models for young girls the world over, and we are proud to partner with Google Earth to use this wonderful platform to reach girls everywhere and children around the globe."
Sesame Workshop is committed to reaching and teaching children, especially the most vulnerable. To help bring educational Sesame Street materials to children in need visit http://www.yellowfeatherfund.org/.
About Sesame Workshop
Sesame Workshop is the nonprofit media and educational organization behind Sesame Street, the pioneering television show that has been reaching and teaching children since 1969. Today, Sesame Workshop is an innovative force for change, with a mission to help kids everywhere grow smarter, stronger, and kinder. We're active in more than 150 countries, serving vulnerable children through a wide range of media, formal education, and philanthropically-funded social impact programs, each grounded in rigorous research and tailored to the needs and cultures of the communities we serve. For more information, please visit sesameworkshop.org.
Contact
Beatrice Chow
beatrice.chow@sesame.org
212-875-6586