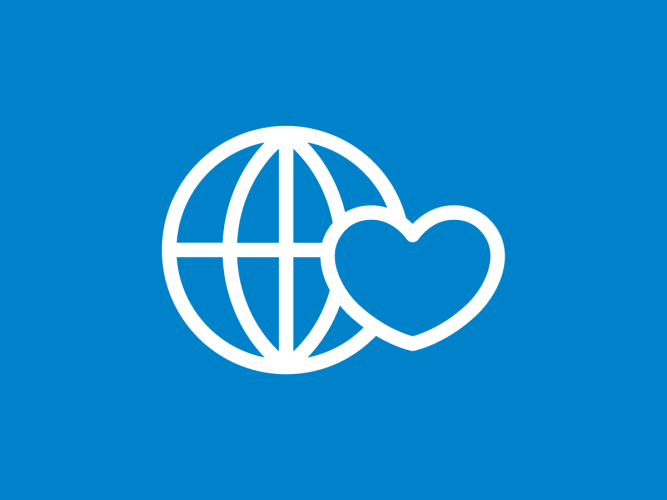 RTL+, SUPER RTL and Sesame Workshop Announce Production of Cookie Monster's Foodie Truck with Steffen Henssler for German Children and Families
(Cologne and New York, October 26, 2022): RTL+, SUPER RTL and Sesame Workshop announced the production of Cookie Monster's Foodie Truck with Steffen Henssler, a new cooking show for German children and families. Alongside TV chef Steffen Henssler, the beloved Cookie Monster and Gonger, a Sesame Street character appearing on German TV for the first time, will be featured on the show. Debuting in spring 2023, the 13-episode series will air on RTL+ and SUPER RTL. The in-house agency SUPER RTL Licensing, part of RTL Consumer Products, will be responsible for marketing the licensing and merchandising opportunities.
Chef Gonger is interested in everything to do with food: how, when, and where does what grow? How do you weigh ingredients? How do you store different foods? Cookie Monster wants to try everything, of course! And expert Steffen shares his knowledge about food and its preparation with the pair, their celebrity guests and the little viewers at home. Delicious dishes are cooked, baked, and sizzled with great passion. From time to time, Gonger and Cookie Monster take their truck to a special place for research, such as garden or even the volunteer fire department station.
Sesame Workshop is the nonprofit educational organization behind the groundbreaking series Sesame Street. The new cooking series is produced by MoveMe GmbH together with RTL+ and SUPER RTL exclusively for the German market.
SUPER RTL Managing Director Thorsten Braun: "It makes us very proud that after debuting Sesame Street Mecha Builders, we can now present another format from Sesame Workshop. Characters as Cookie Monster have been firm fixtures on children's television for decades. It's very special for us to now be able to introduce the Muppets of Sesame Street to the next generation."
"We are delighted to be working with RTL+ and SUPER RTL to bring the show Cookie Monster's Foodie Truck with Steffen Henssler to life," said Stefan Kastenmüller, General Manager Europe of Sesame Workshop. "Sesame Workshop has always addressed important topics in a relevant and engaging way for children and families. This newest series is about sustainability and nutrition and brings awareness about healthy foods to children at an early age."
"Elmo, Grover, and especially Cookie Monster were formative figures of my childhood," said Steffen Henssler. "Now to stand together with them in the Foodie Truck, it's a childhood dream come true."
About RTL+
With more than 3.4 million subscribers, RTL+ is the leading German entertainment service in the streaming market. With the Premium and Music apps, RTL+ offers video and music streaming. In the video area, customers can access over 55,000 hours of programming. In addition to originals from the show, real life and comedy segments, documentaries and award-winning fiction formats, the offering includes feature films, exclusive licensed series, live sports, a kids' section, as well as all livestreams and numerous highlights from RTL Deutschland's TV channels. "RTL+ Music" offers more than 90 million songs, curated playlists, radio streams, and soundtracks to popular series, shows, and reality formats. RTL+ is being expanded step by step into a fully comprehensive cross-media offering. Podcasts, audiobooks and digital premium magazines are gradually being added and can be used by taking out a subscription.
About SUPER RTL
SUPER RTL is the leading content provider for children's entertainment in Germany. In the logic of a content hub, we distribute our content via different channels such as our own linear TV channels and digital platforms, e.g. apps, websites, YouTube and SVOD. The umbrella brand TOGGO bundles series, games and events for six- to 13-year-olds, among other things, while Toggolino focuses on the needs and viewing habits of preschoolers. We market the leading themes in the children's segment through our own licensing agency. In primetime, we offer adults a varied range of true crime, series, feature films and animated movies.
About Sesame Workshop
Sesame Workshop is the nonprofit educational organization behind Sesame Street, the pioneering television show that has been reaching and teaching children since 1969. Today, Sesame Workshop is an innovative force for change, with a mission to help kids everywhere grow smarter, stronger, and kinder. We're present in more than 150 countries, serving vulnerable children through a wide range of media, formal education, and philanthropically funded social impact programs, each grounded in rigorous research and tailored to the needs and cultures of the communities we serve. For more information, please visit www.sesameworkshop.org.
Contact
Julia Kikillis, Sprecherin RTL+
julia.kikillis@rtl.de
0221 456-74400
Sabine Kreft, SUPER RTL
sabine.kreft@superrtl.de
0221 / 456 – 51010
Beatrice Chow, Sesame Workshop
beatrice.chow@sesame.org