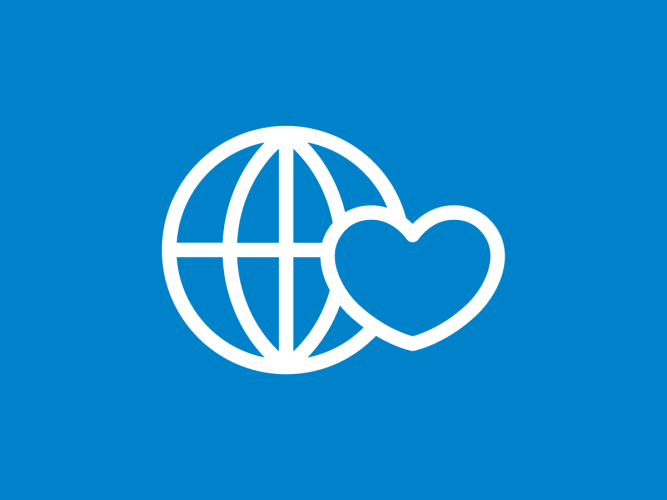 Producers of Sesame Street Grow its Furry, Fun and Fabulous Apparel Partnerships Around the World
(New York, April 4, 2016) Googly eyes and furry friends never go out of style—especially when they're a part of your attire! With successful Sesame Street apparel collaborations in multiple regions, Sesame Workshop continues to be a force in the fashion world. This fall, fans of Sesame Street will see new clothing and accessory ranges from:
Crocs. Kids of all ages can "Find Their Fun" with a Sesame Street 3-pack of Jibbitz shoe charms, featuring Elmo, Big Bird and Cookie Monster. There will also be a new style of Elmo Fuzz Lined Clogs for kids.
Quiksilver/Roxy. The company will introduce a winter snow collection featuring everyone's favorite furry friends! Gear up for outdoor adventures and stay active with Sesame Street snow gear and accessories—jackets, snow suits, helmets, mittens, goggles for infants, toddlers and kids, available this September.
"Sesame Street has the best fans in the world," said Gabriela Arenas, Vice President of Licensing, North America, Sesame Workshop. "They love to express their love for the Muppet characters with styles that reflect the fun of the brand. In response, we've been working with some of the top apparel licensees to create new lines of Sesame Street clothing and accessories for the young and the young-at-heart."
Already in the market are Sesame Street apparel and accessory ranges from:
Pancoat.  In February 2016, Pancoat, one of Korea's most popular casual brands, launched their first collaboration program with Sesame Street.  The collection features Sesame Street characters with Pancoat original characters across sweatshirts, jogger pants, hoodies and other casual apparel from kids to young adult.
PUMA. In January 2016, the global sports brand launched a kids collection inspired by the beloved characters of Sesame Street.  Look for great apparel, accessories and iconic footwear styles at PUMA and specialty stores globally.  Fans should keep an eye out for another exciting line later this year.
Mishka. At the end of 2015, the Brooklyn-based streetwear brand released an officially licensed collection comprising of 15 unique pieces ranging from headwear to graphic tops.  The collection features original artwork that updates and reinterprets classic Sesame Street characters using Mishka's tongue-in-cheek and ironic aesthetic.
Uniqlo. In June 2015, Uniqlo debuted a Sesame Street collection featuring sweatshirts for kids and women as part of a worldwide roll-out. The collection has been expanded to T-Shirts in 2016, and Sesame Street will be part of the UT Collection, which will be supported by Uniqlo's social media platforms and website.
A BATHING APE®. In April 2015, the brand's own BABY MILO® was featured with Sesame Street characters in a collection of graphic T-shirts, as well as a range of accessories including caps, tote bags, cushions, kids bike and more. Specially created "BABY MILO®-nized" Sesame Street characters were presented at A BATHING APE® shops and counters worldwide.
Continuing to strengthen its apparel business, Sesame Workshop is expanding its agency partnership with CPLG in select European markets. CPLG will secure Sesame Street partners for the apparel and gifting categories aimed at teens and adults. Targeting fashion retailers, designers and department stores, as well as independents, with on trend product ranges across key markets, CPLG will focus on territories including France, Spain and Italy.
"With CPLG on board, we expect to see furrier, funnier and more fabulous collections!" said Maura Regan, Senior Vice President and General Manager, International Media Business, Sesame Workshop.  "The beauty of the Sesame Street brand is that it resonates with different generations of fans. Our products—whether it's a cool graphic tee featuring Cookie Monster or a unique shoe with furry red Elmo—truly reflects that span."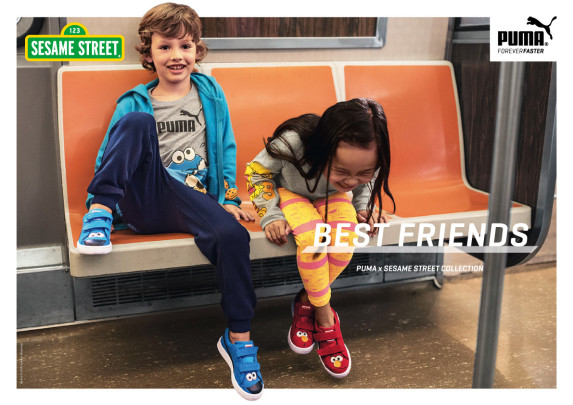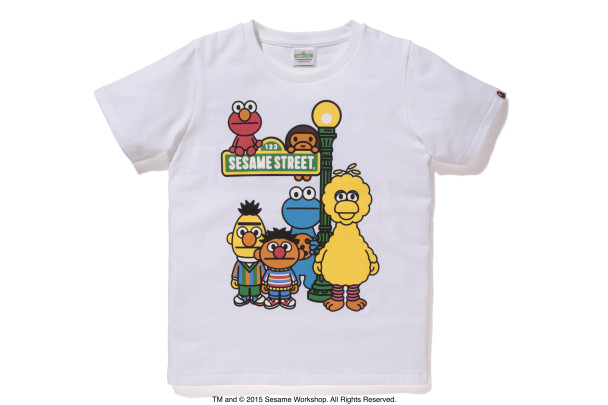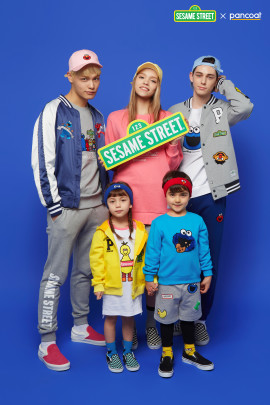 About Sesame Workshop
Sesame Workshop is the nonprofit organization behind Sesame Street, the pioneering television show that has been helping kids grow smarter, stronger and kinder since 1969. Today Sesame Workshop is a global educational force for change, with a mission to reach the world's most vulnerable children. We're in more than 150 countries, serving kids through a wide range of media and philanthropically-funded social impact programs, all grounded in rigorous research and individually tailored to the needs and cultures of the communities we serve. Sesame is a beloved household name in dozens of languages, and it means learning — and fun — in all of them. For more information, please visit sesameworkshop.org.
Contact
Beatrice Chow
beatrice.chow@sesame.org
(212) 875-6586