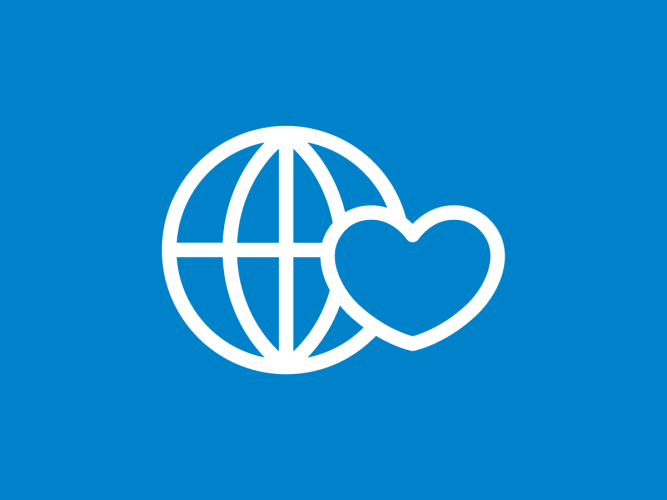 Get Ready for the Ultimate Family Playdate from the Team Behind Sesame Street! The Not-Too-Late Show with Elmo Returns to HBO Max on Thursday, September 30
Episodes are packed with play-and-learn opportunities for preschoolers and their families, featuring celebrity guests Drew Barrymore, Kelly Rowland, Seth Meyers, Juanes, and more
(New York, NY, September 23, 2021) — Put your paws, claws, and hands together … everyone's favorite three-and-a-half year old monster is back for a game-filled season of The Not-Too-Late Show with Elmo! Playtime is front and center as Sesame Workshop's preschool variety series returns to Cartoonito on HBO Max on Thursday, September 30, with more games, more songs, and more opportunities to get up and play along at home.
"Inspired by classic game shows, this season of The Not-Too-Late Show encourages not just co-viewing but co-doing. Real kid contestants and their caregivers will take part in themed challenges with all their Sesame Street friends—with lots of encouragement for families at home to join in the fun," said Ben Lehmann, Sesame Workshop's Senior Vice President, Head of Live Action. "Educational moments are built into each game, whether contestants are reinforcing bath time routines while racing to wash a giant squid or exploring musical instruments by cooperating to play a giant keyboard on the floor. We've also dialed up the backstage antics—a fan favorite last year—tying them to each episode's theme."
"Our host with the most is back for a second round of belly laughs in this new interactive format for everyone in the home," said Amy Friedman, Warner Bros. Head of Kids & Family Programming. "Our partners at Sesame Workshop are true experts, and as one of our premiere Cartoonito debut shows, they have delivered, yet again!"
From familiar faces to rising stars, Elmo's celebrity visitors dive straight into the action this season! Guests include: actors like Drew Barrymore, Aidy Bryant, and Busy Philipps; musical performers including Kelly Rowland, Juanes, Leslie Odom, Jr., Tori Kelly, and AJR; and fellow hosts Seth Meyers, Tamron Hall, Jenna Bush Hager, and Amber Ruffin. Up-and-coming talent like Brady Noon, Madison Reyes, Hello Sunday, and TAZ showcase young voices and make for particularly engaging and aspirational viewing for little ones.
"Children learn best through play, and those effects are amplified when caring adults watch and play along," said Dr. Rosemarie Truglio, Sesame Workshop's Senior Vice President of Curriculum and Content. "Anchored in familiar topics like pets, cooking, bath time, and arts and crafts, The Not-Too-Late Show's memory games and matching games strengthen kids' working memory, focus, and ability to follow directions—all important executive function skills that support school readiness.
The first three episodes of The Not-Too-Late Show will arrive on Cartoonito on HBO Max on September 30; subsequent episodes will be released on the platform weekly on the Thursdays. Before next week's premiere, fans can preview the first episode, featuring Drew Barrymore and Keedron Bryant, on Sesame Street's YouTube channel.
About Sesame Workshop
Sesame Workshop is the nonprofit educational organization behind Sesame Street, the pioneering television show that has been reaching and teaching children since 1969. Today, Sesame Workshop is an innovative force for change, with a mission to help kids everywhere grow smarter, stronger, and kinder. We're present in more than 150 countries, serving vulnerable children through a wide range of media, formal education, and philanthropically funded social impact programs, each grounded in rigorous research and tailored to the needs and cultures of the communities we serve. For more information, please visit www.sesameworkshop.org.
About Cartoonito
Cartoonito is the WarnerMedia Kids & Family preschool programming block on HBO Max and Cartoon Network. Inspired by Positive Psychology and 21st Century Learning, Cartoonito is based on the proprietary preschool educational framework of Humancentric Learning, which aims to support every child's humanness by celebrating their unique selves. With a roster of originals actively in development, Cartoonito will offer modern programming that leans into WarnerMedia's Kids & Family iconic IP that stems from Warner Bros. Animation and Cartoon Network Studios. Mush-Mush & the Mushables and Thomas & Friends: All Engines Go are among a slate of 20 new series that will be available at launch. In addition, a portfolio of originals including Batwheels, Sesame Workshop's Bea's Block, Bugs Bunny Builders, Little Ellen, and a collection of projects from bestselling children's book author Mo Willems will add to thousands of hours of content from WarnerMedia's legacy library and global acquisitions.
About HBO Max
HBO Max™ is WarnerMedia's direct-to-consumer platform, offering best in class quality entertainment. HBO Max features the greatest array of storytelling for all audiences from the iconic brands of HBO, Warner Bros., DC, Cartoon Network, Adult Swim, Turner Classic Movies and much more. The streaming platform launched in the United States in May 2020 and introduced an advertising-supported subscription tier in June 2021. HBO Max recently began its global roll out launching in 39 markets across Latin America and the Caribbean and will be followed by the replacement of HBO-branded streaming services in Europe later this year.
Contact
Brit Edwards, Sesame Workshop
Brit.Edwards@sesame.org
Samantha Miller, DKC
Samantha_Miller@dkcnews.com
Sara Hannah, WarnerMedia Kids & Family
Sara.Hannah@warnermedia.com