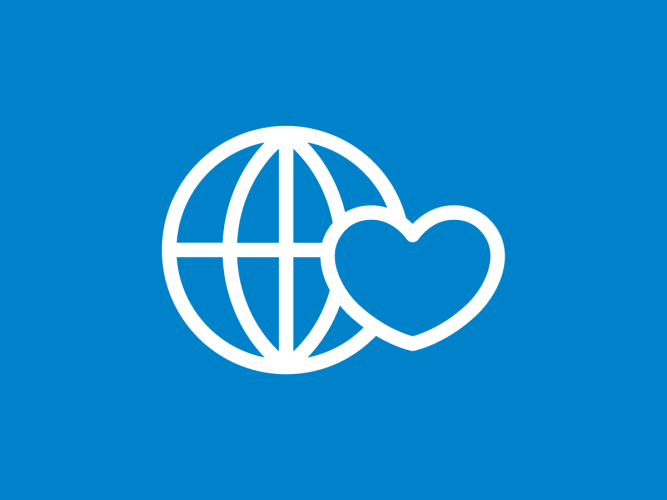 Elmo and Rosita Help Assemble More Than 1,500 Care Packs at USO Service Project, Embark on Six-Month, Stateside Sesame Street/USO Tour
Sesame Street/USO Experience for Military Families to debut a brand new show about military-to-civilian transition during stateside run from May 18 – late October

ARLINGTON, VA (May 17, 2016) – In celebration of their 75th anniversary and Military Appreciation Month, the USOonce again enlisted the support of long-time partner Sesame Workshop, as well as members of Congress, to assemble USO Care Packs for deployed service members, at its bi-annual Service Project on Capitol Hill. Elmo and Rosita, who will kick off a six-month, stateside tour at Minot Air Force Base tomorrow (May 18), were also onsite to lend a helping hand. The furry, friendly monsters are part of the Sesame Street/USO Experience for Military Families – a free, traveling tour that has been visiting military bases around the world since 2008 and will make its stateside debut of a new show about military-to-civilian transition this year. **USO photo link below **
Representatives from the U.S. Senate and House of Representatives assembled more than 1,500 care packs designed to provide forward-deployed service members with common comfort items from home. The packs will be distributed to servicemen and women serving in Southwest Asia.
"The USO has been on a mission of connection for 75 years," said J.D. Crouch II, USO CEO and President. "Whether we are connecting our nation's service members to their families back home or to important resources like the Sesame Street/USO tour, the USO is by their side every step of the way. But we can't do it alone. Working together with members of Congress along with longtime partners like Sesame Workshop, enable us to expand our reach, and we can't thank them enough for their continued support."
After assembling the care packs, members of Congress used the USO's Campaign to Connect kiosks to send personalized messages to service members to help the organization realize its goal of one million messages of support. To view and/or obtain photos from today's USO Service Project visit http://bit.ly/1VLwr3C.
"Sesame Street is thrilled to once again partner with our friends at the USO during their momentous 75thanniversary," said Dr. Jeanette Betancourt, SVP of U.S. Social Impact at Sesame Workshop. "We are honored to continue supporting our nation's military families and celebrate nearly ten years of bringing our resources and the Sesame Street/USO Experience for Military Families to installations around the world."
According to a recent survey, approximately one-third of those transitioning out of the military had a difficult time;1and for those who remain in the service, military kids move upwards of 6 to 9 times between pre-school and high school education.2 Sesame Workshop and the USO address these realities head-on with their new 30-minute performance about military-to-civilian transition, entitled "Katie's Family Transitions to Civilian Life," while simultaneously running their -popular hit "Katie is Moving to a New Base." Their latest installment, which premiered overseas in 2015 and debuts stateside this year, features new songs, choreography, and messages of support. Both shows will run as part of the 2016 Sesame Street/USO Experience for Military Families, which is scheduled to perform more than 160 shows at more than 50 military bases throughout the United States.
February 4th marked the USO's 75th anniversary and the official kick off of a yearlong celebration around the world. The Sesame Street/USO tour's six-month long run throughout the U.S. is part of that celebration. For 75 years, the USO has served the men and women in the U.S. military and their families throughout their service; from the moment they join, through their deployments and as they transition back to their communities. The Sesame Street/USO tour is also a big part of that rich history and plays a major role in fulfilling the USO's mission of strengthening America's service members by keeping them connected to family, home and country throughout their service.
The Sesame Street/USO Experience for Military Families is the longest running traveling tour in the USO's 75-year history. Based on Sesame Street's award-winning Military Families Initiative, the tour represents a nearly decade long partnership between the two organizations and is part of the yearlong USO 75th anniversary celebration. With help from Katie, a military child who shares her own experiences with change and transition, and all of her Sesame Street pals, the tour has taken its message to more than 540,000 service members and military families, and performed more than 1,000 shows on 149 military installations in 33 states and 11 countries to date. It has also distributed more than 2.6 million outreach materials. To learn more about the tour's new theme and upcoming stops visit uso.org/Sesame.
# # #
About the USO
The USO strengthens America's military service members by keeping them connected to family, home and country, throughout their service to the nation. At hundreds of locations worldwide, we are united in our commitment to connect our service members and their families through countless acts of caring, comfort, and support. The USO is a private, non-profit organization, not a government agency. Our programs, services and entertainment tours are made possible by the American people, support of our corporate partners and the dedication of our volunteers and staff.
In addition to individual donors and corporate sponsors, the USO is supported by President's Circle Partners: AT&T, the BNSF Railway Foundation, Clark Construction Group, LLC, The Coca-Cola Company, FedEx, Johnson & Johnson, Kroger, NFL and Four-Star Partners: Advisors Excel, BIC, ConAgra Foods, GEICO, JCPenney, Lockheed Martin, Microsoft, Procter & Gamble, Starbucks, TKS and the Wawa Foundation. We are also supported through the United Way and Combined Federal Campaign (CFC-11381). To join us in this important mission, and to learn more about the USO, please visit uso.org.
About Sesame Workshop
Sesame Workshop is the nonprofit organization behind Sesame Street, the pioneering television show that has been helping kids grow smarter, stronger and kinder since 1969. Today Sesame Workshop is a global educational force for change, with a mission to reach the world's most vulnerable children. We're in more than 150 countries, serving kids through a wide range of media and philanthropically-funded social impact programs, all grounded in rigorous research and individually tailored to the needs and cultures of the communities we serve. Sesame is a beloved household name in dozens of languages, and it means learning – and fun – in all of them. For more information, please visit sesameworkshop.org.
1 Blue Star Families Annual Lifestyle 2015 Survey. http://www.dodlive.mil/files/2015/11/survey-infograph1.jpg
2 "DoDEA." All About Military K-12 Partners. N.p., n.d. Web. 17 Apr. 2015. http://www.dodea.edu/partnership/about.cfm.