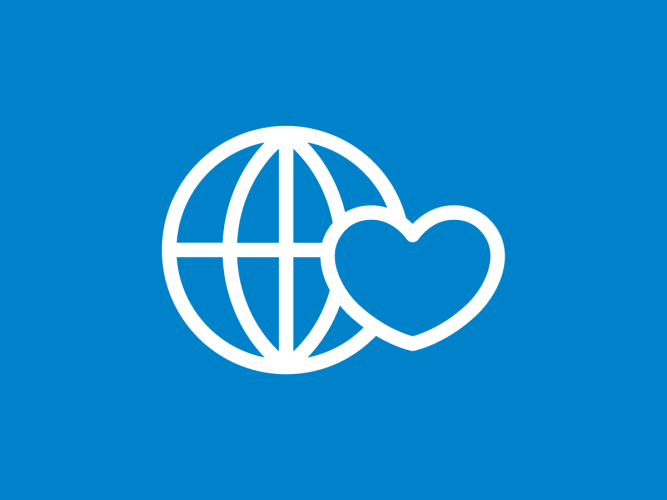 Big Bird, Elmo, and Friends Conclude Nationwide Summer Road Trip Celebrating Sesame Street's 50th Anniversary
Sesame Street Muppets Visited Ten Cities: Joined Elected Officials, Community Partners, and Local Children for Special Events; Filmed Segments for Sesame Street's 50th Season; and Hosted Free Family Festivals
Sesame Street Muppets Visited Ten Cities: Joined Elected Officials, Community Partners, and Local Children for Special Events; Filmed Segments for Sesame Street's 50th Season; and Hosted Free Family Festivals
(New York, NY – August 5, 2019) – The Sesame Street Muppets have spent the summer on an epic cross-country road trip to celebrate the iconic program's 50th anniversary. Each stop on the 10-city tour unfolded over three days, bringing together community partners, elected officials, and families to highlight the many ways that Sesame Street—and Sesame Workshop, the nonprofit organization behind it—helps kids everywhere grow smarter, stronger, and kinder.
In a tally worthy of Sesame Street's Count Von Count, road trip milestones include: 50,000 attendees at family events, 50 visits to iconic landmarks, 16 community partners joining in local events, and 12 proclamations declaring "Sesame Street Day" by Governors, Mayors, and other public officials to honor the show's five decades of inclusive programming and groundbreaking work for children.
Big Bird, Elmo, Abby Cadabby, and friends delighted fans and families by adopting hometown pride, from Cookie Monster's memorable seventh-inning stretch at Wrigley Field to Elmo's pitstop at Hitsville, USA–and they had fun with local kids at regionally meaningful sites like the Carnegie Science Center in Pittsburgh and Joint Base Lewis-McChord near Seattle. In each city, Sesame Street's production crew filmed a new segment capturing what kids love about where they live, to air during Season 50, premiering in November on HBO. And each weekend visit culminated in a free community Sesame Street festival, where families gathered in outdoor venues to enjoy live performances and kid-friendly fun.
"What better way to celebrate 50 years of Sesame Street's timeless lessons of respect, opportunity, and joy than by spending it with local communities that care so deeply about fostering the healthy development of their youngest residents," said Steve Youngwood, Sesame Workshop's President of Media and Education and Chief Operating Officer. "We were thrilled and humbled to meet so many families and look forward to 50 more years of creating new content featuring Big Bird, Elmo, and all your favorite friends to encourage a lifelong love of learning."
At each community festival, children had learning fun through activities like PNC's "Mobile Learning Adventure" featuring when-I-grow-up stations; "Hooper's Farmer's Market" by HBO, for shopping role-play; the "Waze Maze," where toddlers picked up navigation skills, and Lactaid's refreshing milk-and-cookies with Cookie Monster tent. Families took souvenir photos with favorite characters in an area sponsored by Beaches and helped young ones freshen up in a Pampers changing tent. The Sesame Street trip visited the following cities:
New York, NY
Washington, DC
Pittsburgh, PA
Detroit, MI
Chicago, IL
Dallas, TX
Kansas City, MO
Denver, CO
Seattle, WA
Los Angeles, CA
The Sesame Street road trip was made possible in part by PNC, presenting sponsor of the festivals in each city as part of PNC Grow Up Great®, a $500 million initiative to help prepare children from birth to age five for success in school and life. PNC's recent 15th anniversary celebration of PNC Grow Up Great featured its long-term relationship with Sesame Workshop. This includes their most recent collaboration, Growing Together: Ready for School & Beyond, which provides free, bilingual resources to help children, parents and caregivers prepare young children to learn, grow and thrive in school.
Thanks to media partners HBO and PBS KIDS, and additional support from Waze, LACTAID® Milk, Beaches® Resorts, and Pampers®, the road trip's public festivals included Sesame Street-themed activities like a giant maze, a treasure dig, a cookies-and-milk snack station, and photo opportunities, plus chances to win a Caribbean family vacation from Beaches® Resorts.
For more information, please visit sesamestreet.org/anniversary.
Sesame Street's 50th year-long anniversary celebration also includes:
#ThisIsMyStreet, a celebrity and fan-fueled social media campaign that encourages everyone to share their favorite Sesame Street memories online.
An expansion of the growing Sesame Street in Communities initiative to support vulnerable children and families, addressing issues like substance abuse and foster care.
A signature research report that explores an important issue facing kids and families today.
The 50th season of Sesame Street, kicking off in November with a star-studded primetime special that will include new takes on classic segments and visits from Sesame Street icons.
New collaborations across fashion, lifestyle, and themed entertainment for Sesame Street fans of all ages.
About Sesame Workshop
Sesame Workshop is the nonprofit educational organization behind Sesame Street, the pioneering television show that has been reaching and teaching children since 1969. Today, Sesame Workshop is an innovative force for change, with a mission to help kids everywhere grow smarter, stronger, and kinder. We're present in more than 150 countries, serving vulnerable children through a wide range of media, formal education, and philanthropically-funded social impact programs, each grounded in rigorous research and tailored to the needs and cultures of the communities we serve. For more information, please visit www.sesameworkshop.org.
Press Contacts
Elizabeth Fishman, Sesame Workshop
Elizabeth.Fishman@sesame.org
212.875.6993
Jason Kaplan, SKDKnickerbocker
jkaplan@skdknick.com