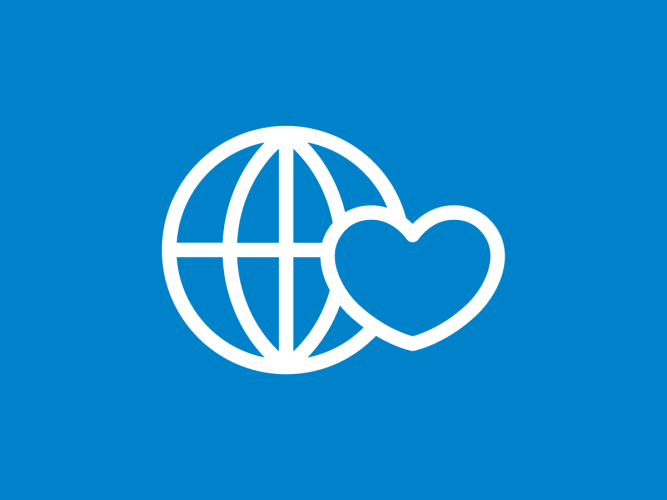 The Ahlan Simsim Friends are Back for a New Season of Exciting Adventures and Playful Learning for Children Across MENA
As families continue to feel the effects of the COVID-19 Pandemic, join Ahlan Simsim Muppets Basma and Jad for New Episodes that Promote Socio-Emotional Learning, Literacy, and Numeracy
(Amman, Jordan) — Ahlan Simsim, the Arabic children's show by the creators of Iftah Ya Simsim and Sesame Street shows around the world, is returning to screens for a second season for children across the Middle East.
Premiering on August 30th, the new season follows Basma, Jad, Ma'zooza, and Hadi as they play, sing, and learn together with their friends Elmo, Kaki, and Gargur. With a new video playdate format, Season 2 reflects the way many families are staying connected amid the pandemic and models playful activities to build the socio-emotional skills children need to reach their full potential. Along the way, the Ahlan Simsim friends learn new techniques for managing big feelings like frustration and sadness and ways to cope with the uncertainty so many children are experiencing.
Season 2 premieres on August 30th on MBC3, and episodes will also be available on YouTube and local broadcast channels across the region this fall.
Each of the 26 new episodes features a comedic story segment to help young viewers identify and express their emotions and learn simple strategies to manage big feelings. Research shows that these "emotional ABCs" lay the foundation for young children's healthy development and future success. Young viewers learn alongside Basma and Jad as they master concrete strategies like belly breathing and expression through art. Season 2 also includes new "Number of the Day" and "Word of the Day" segments, designed to meet the needs of children at a time when many schools and early childhood programs are interrupted.
"We know how important it is to establish a foundation to help overcome challenges and build resilience from a young age, and the new season of Ahlan Simsim is designed to give children the skills they need to succeed in school and life—all with a little help from Basma, Jad, and friends," said Sherrie Westin, President of Social Impact and Philanthropy at Sesame Workshop. "As so many families across the Middle East and beyond are facing uncertainty, Ahlan Simsim is here to help foster playful learning and build the socio-emotional skills needed to get through tough times and thrive into the future."
"We designed Season 2 to reflect the realities that young children and families are experiencing today, with new virtual playdates and storylines with strategies and activities that families can do together at home," said Khaled Haddad, Executive Producer of Ahlan Simsim. "Just when we need them more than ever, the Muppets of Ahlan Simsim are back to bring early education, comfort, and joy to children across the region."
Produced in Amman with Jordan Pioneers, Ahlan Simsim is brought to life by a team of writers, producers, and performers from across the Middle East and North Africa. Grounded in research and with input from local early childhood development experts, Ahlan Simsim is tailored to meet the unique educational needs of young children while celebrating the rich diversity of the MENA region. Ahlan Simsim joins a long line of groundbreaking, Arabic-language educational shows from Sesame Workshop: Children have been laughing and learning alongside Sesame's Muppet characters for 40 years, starting with Iftah Ya Simsim's premiere in Kuwait in 1979, followed by local versions of Sesame Street in Egypt, Jordan, and Palestine.
Ahlan Simsim is part of a broader humanitarian initiative of the same name, which is a partnership between Sesame Workshop and the International Rescue Committee (IRC) to deliver early learning and nurturing care to children and caregivers affected by the Syrian conflict. Through the TV show and in-person direct services across Iraq, Jordan, Lebanon, and Syria, Ahlan Simsim reaches families wherever they are—from classrooms and health clinics to TV and mobile devices—with the vital educational resources that they need to thrive. This program, generously funded by the John D. and Catherine T. MacArthur Foundation and the LEGO Foundation, not only addresses immediate needs, but builds a strong foundation for future well-being.
Channels and timings:
Starting August 30, Season 2 of Ahlan Simsim will air daily on MBC3 from Sunday to Thursday at 12:30pm KSA.
Ahlan Simsim episodes will also be available on Roya TV and Jordan TV in Jordan, Nour Sat and Tele Liban in Lebanon, Al Sumaria in Iraq, and NRT 3 in the Kurdish Region of Iraq (in Kurdish).
Full episodes and bonus content will also be available on the Ahlan Simsim YouTube channel. Visit www.ahlansimsim.org for videos, storybooks, flashcards, worksheets, and more.
About Ahlan Simsim
From the creators of Iftah Ya Simsim and Sesame Street shows around the world, Ahlan Simsim is an Arabic-language version of Sesame Street that follows the adventures of Basma and Jad, two best friends exploring their world. Each episode features familiar Muppet friends, animated characters, and trusted adults who help our characters learn how to identify and manage big feelings—with lots of fun, laughter, and learning along the way! Learn more at www.ahlansimsim.org
About Sesame Workshop
Sesame Workshop is the nonprofit educational organization behind Sesame Street, the pioneering television show that has been reaching and teaching children since 1969. Today, Sesame Workshop is an innovative force for change, with a mission to help kids everywhere grow smarter, stronger, and kinder. We're present in more than 150 countries, serving vulnerable children through a wide range of media, formal education, and philanthropically funded social impact programs, each grounded in rigorous research and tailored to the needs and cultures of the communities we serve. For more information, please visit www.sesameworkshop.org.
Contact
Randal Kamal
randa@awqat.me
+971 (0) 55 125 43 24
Hallie Ruvin
hallie.ruvin@sesame.org