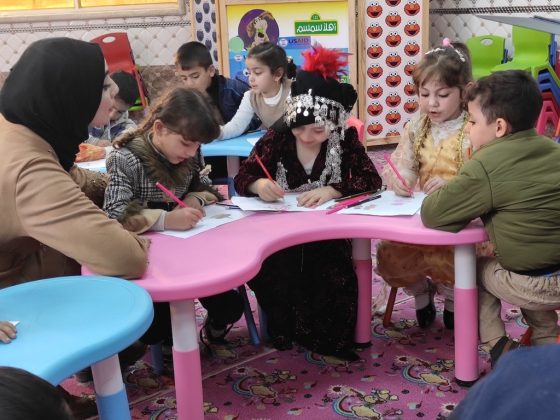 How a Crumbly Cookie is Promoting Stability and Resilience in Iraq with the help of Some Furry Friends
USAID and Sesame Workshop are celebrating Iraq's diversity with Ahlan Simsim Iraq.
If there is one thing that Iraqis can agree on, it is kleicha, a stuffed, crumbly cookie.
For Iraqis, the importance of kleicha is undisputed: Muslims, Christians, Kurds, Yazidis, Turkmens, and all the other communities that call Iraq home know the cookie, love the cookie, and see it as an important part of any religious holiday or special occasion.
Through kleicha, and other shared customs, USAID and Sesame Workshop, the nonprofit behind Sesame Street, are creating multimedia content for young Iraqis that helps them celebrate their different backgrounds while also highlighting what brings them together — like kleicha — to promote a more peaceful, inclusive, and stable country.
[Read the full article here.]