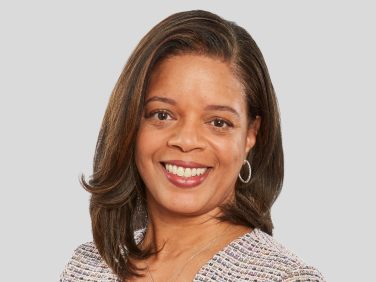 Wanda Witherspoon
Senior Vice President and Chief Diversity, Equity, and Inclusion Officer
Wanda Witherspoon is SVP & Chief Diversity, Equity, and Inclusion Officer for Sesame Workshop, where she leads a dedicated team in driving DEI across all aspects of the nonprofit educational organization behind Sesame Street.
Partnering closely with Human Resources, Sesame Workshop's Strategy Team and other key internal groups, Witherspoon focuses on promoting and supporting DEI throughout the organization's culture, processes, and people.
Previously, Witherspoon was Sesame Workshop's Vice President, Public Affairs and Special Events, overseeing all aspects of event development and production, the Sesame Workshop Speakers Bureau, and character appearances to elevate the organization's brand and mission.
In 2020, Witherspoon was appointed co-lead of an internal committee tasked with supporting Senior Leadership and Human Resources in focusing on matters regarding diversity, equity, and inclusion. In this role, she guided the committee in identifying areas of concern and making recommendations to prompt dialogue, influence transformative progress, and offer lasting solutions to ensure continued staff development and representation through equity and inclusion.
In 2016, Witherspoon assumed management of the Sesame Workshop Speakers Bureau to identify opportunities to elevate Sesame Workshop's content and key initiatives through conferences, workshops, and trade shows. Under her leadership, Sesame has been featured at Skoll World Forum, Cannes Lion International Festival of Creativity, the Milken Institute Global Conference, The Aspen Institute, The Atlantic Festival, the Global Philanthropy Forum, the WISE Summit, the first-ever Global Refugee Forum, high-level side events during the UN General Assembly, and more.
Witherspoon has more than 20 years of experience blending production and event expertise. For many years, she led Sesame Workshop's Special Events group in producing live performances and stage shows, including Sesame Workshop's Annual Benefit Dinner and participation in the Macy's Thanksgiving Day Parade. She also coordinated community engagement events highlighting Sesame Workshop's social impact work around the world. Since joining the Workshop in 1999, she has overseen events for multi-city road tours and brand events elevating Sesame's content, international co-productions, and global social impact work.
Prior to joining Sesame Workshop, Witherspoon was a producer for Fox Television. She began her career in promotions at Black Entertainment Television in Washington, DC and was a producer and editor at Arlington Community Television (now Arlington Independent Media) in Virginia. Witherspoon is a graduate of Marymount University, Arlington, with a B.A. in Mass Communications and Public Affairs.
Contact for Speaking Engagements
Sesame Workshop Speakers Bureau
speakersbureau@sesame.org