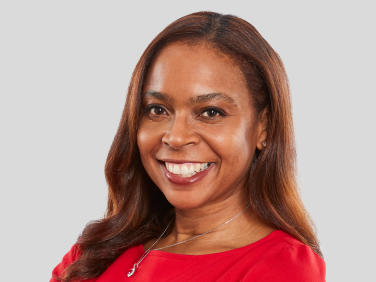 Valerie Mitchell Johnston
Executive Vice President and General Counsel
Valerie Mitchell Johnston is Executive Vice President and General Counsel for Sesame Workshop.
She works across a number of areas in the Workshop, supporting the organization's corporate governance, strategic transactions, philanthropic development, social impact work, media and education endeavors, and DEI initiatives.
Valerie first worked at Sesame Workshop more than a dozen years ago, serving as Senior Counsel and later as Vice President, Business and Legal Affairs, for eleven years. During that time, Valerie worked across all areas of the organization from development, production, and distribution of content to international co-productions, themed entertainment, product licensing, outreach initiatives, and sponsorship. Prior to her Sesame Workshop homecoming, Valerie served for three-and-a-half years as the Deputy General Counsel of Lincoln Center for the Performing Arts, where she supported the organization's world class cultural programs, fundraising efforts, and educational initiatives. Prior to her time at Lincoln Center, Valerie served as Vice President, Business and Legal Affairs for HIT Entertainment, the media company behind iconic properties like Barney & Friends and Thomas the Tank Engine. During Valerie's tenure at HIT, the company was acquired by Mattel, Inc., where Valerie served as lead counsel for the Entertainment Distribution Group and head of the New York legal team.
Valerie began her legal career doing traditional corporate work at Paul Weiss and later at Proskauer Rose. After a brief stint at CMP Media, a tech-oriented publisher, Valerie joined Sesame Workshop.
A native of Chicago, Valerie received her BA in English from University of Illinois and her JD from Harvard Law School.
She enjoys employing her commercial experience in the nonprofit space, helping cultural institutions fulfill their missions.
Valerie lives in New York City with her husband and two daughters.
Contact for Speaking Engagements
Sesame Workshop Speakers Bureau
SpeakersBureau@sesame.org