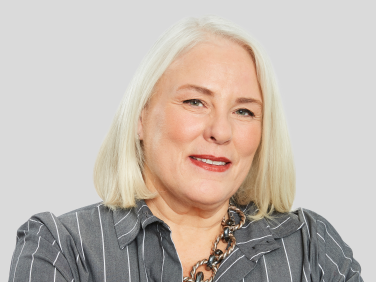 Taska Carrigan
Senior Vice President of Production Management, Operations, Business Affairs, and Legal
Taska Carrigan is Senior Vice President of Production Management, Operations, Business Affairs, and Legal of Sesame Workshop, the nonprofit organization behind Sesame Street.
In this capacity, Carrigan is responsible for all of the business and legal affairs aspects of Sesame Workshop's production and development activities. This includes structuring both domestic and international co-production agreements, negotiating Guild relations, creating distribution and financing agreements, DVD licensing, and overseeing clearance trademark, copyright issues, talent deals, and option deals.
Previously, Carrigan held various leadership positions at the Canadian Broadcasting Corporation (CBC). As the Director of Independent Production, she managed all development and co-production business relationships and contracts with the Canadian independent production community. As the Deputy Director of Independent Production, Acquisitions, Co- Production, and International Sales, Carrigan worked with independent Canadian film companies negotiating and preparing contracts for development and production. As the Manager of Operations, she oversaw the servicing and distribution of CBC produced programs sold internationally, and as the Manager of Rights and Information, Carrigan cleared all CBC produced programs for both Canadian broadcast and international sales.
Prior to CBC, Carrigan worked for Atlantis Films Limited, practiced as a lawyer in the area of corporate commercial and real estate law, and worked as a production assistant for Atlantic Television System.
Carrigan graduated with a BA in Economics from Dalhousie University in Nova Scotia, and received a Bachelor of Laws from Dalhousie Law School. She was admitted to the Ontario Bar in 1987.
Contact for Speaking Engagements
Sesame Workshop Speakers Bureau
SpeakersBureau@sesame.org