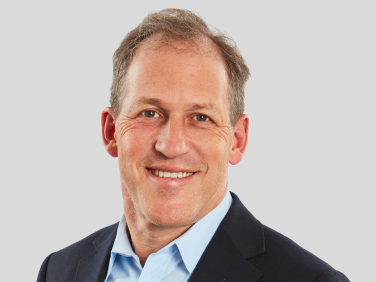 Steve Youngwood
Chief Executive Officer
Steve Youngwood is Chief Executive Officer of Sesame Workshop, leading the nonprofit educational organization to help kids everywhere grow smarter, stronger, and kinder.
He directs the Workshop's global efforts to provide impactful early learning through a broad variety of media as well as targeted social impact and research initiatives that address a wide range of critical issues facing children and families around the world.
From 2015-2020, Youngwood served as Sesame Workshop's President of Media & Education and Chief Operating Officer, supervising the organization's global distribution, product licensing, themed entertainment, and educational services while driving overall strategy and managing key functions including press, marketing, and digital production. He led the dramatic expansion of the Workshop's programming slate beyond the iconic Sesame Street with award-winning new shows Esme & Roy, Helpsters, Ghost Writer, family CNN Town Halls, documentary series, a broad slate of short-form, and additional content in development. The Workshop now produces more content and more types of content than at any time in its 50+ year history.
Youngwood was key in forging partnerships with WarnerMedia, CNN, and Apple, while growing Sesame Workshop's ties with PBS and leading its expansion into digital learning with Homer and formal learning with McGraw-Hill. He also supervised the Joan Ganz Cooney Center, an independent research and thought leadership subsidiary of the Workshop.
Internationally, Youngwood was influential in significantly expanding Sesame Workshop's brand presence in China as well as signaling a vigorous commitment to grow the brand and operations in Europe and Latin America with the creation of new General Manager posts there.
Prior to joining Sesame Workshop, Youngwood served as Executive Vice President & General Manager of Digital Media & Entertainment Products at Nickelodeon. He directed all digital efforts designed for preschoolers, kids, teens, and parents, including websites, mobile, social, connected TVs, and other emerging platforms. He also led Nickelodeon's video, gaming, and book publishing businesses across all digital and traditional retail channels.
Previously, Youngwood held various senior management positions in consumer products and strategy focused on Nickelodeon, Paramount, and Comedy Central. He ran the Nick and Nick Jr. Magazines, launched the initial Nickelodeon record label, and worked in television business development. He oversaw the development and launch of the first Nick TV app in 2013, which went on to receive an Emmy Award, and spearheaded several digital acquisitions. Before Viacom, Youngwood worked for McKinsey & Company in the U.S. and Germany and at Disney's multimedia education start-up division.
Youngwood is recognized as a leader in both the media and education sectors. He has delivered keynote speeches at industry conferences including ASU/GSV, APTS Public Media Summit, TEDxHongKong, and 2nd Screen Summit. He has won an Interactive Emmy Award, numerous Webby Awards, and other industry honors including Licensing Magazine's Top Young Executive Hot List and Hollywood Reporter's Digital Power 50. He has served on the Boards of educational product companies Learning Resources and Leapfrog and is currently on the Board of Directors at HOMER and the nonprofit Northside Center for Development. Youngwood is an Advisory Board Member at GSV Ventures and a member of the Council on Foreign Relations. He holds a BA from Yale and an MBA from Stanford and lives in New York City with his wife and three children.
Contact for Speaking Engagements
Sesame Workshop Speakers Bureau
SpeakersBureau@sesame.org