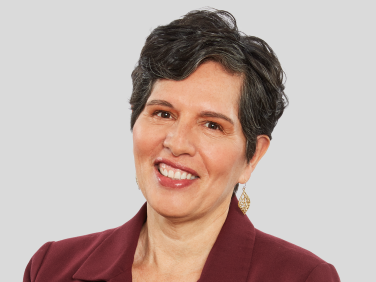 Jeanette Betancourt, Ed. D.
Senior Vice President, U.S. Social Impact
Dr. Betancourt is the Senior Vice President for U.S. Social Impact at Sesame Workshop, the nonprofit organization behind Sesame Street.
She directs the development and implementation of community and family engagement initiatives making a difference in the lives of vulnerable children and their families. These research-based initiatives are designed to impact children's early learning, health and well-being, and provide strategies and resources to counteract the effects of trauma while fostering the critical connections that adults have on children's lives.
Prior to joining Sesame Workshop, Dr. Betancourt created programs in adult learning and early childhood education at Teachers College, Columbia University. She is a licensed bilingual speech and language pathologist and educational therapist. She participates on several national and local boards and has contributed to the start of charter schools. Dr. Betancourt has a BA and MA in Speech and Language Pathology, an MS in Bilingual Reading/Special Education, and an Ed.D. in Special Education.
Contact for Speaking Engagements
Sesame Workshop Speakers Bureau
SpeakersBureau@sesame.org