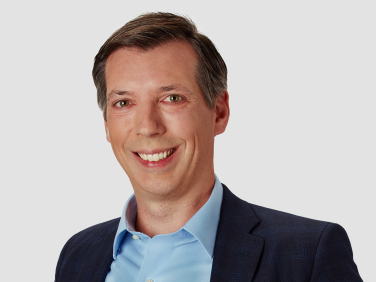 Brett Robinson
Chief Financial Officer and Executive Vice President of Finance, Technology, and Facilities
Brett Robinson is Sesame Workshop's Chief Financial Officer and Executive Vice President of Finance, Technology, and Facilities.
He is responsible for advising on all fiscal matters, including annual and long-term planning/forecasting, accounting, budgeting, risk management, compliance, and analysis. Robinson oversees the IT and Engineering divisions and play a key role in ensuring that Sesame Workshop has the right tools, systems, and technology in place to support a dynamic work environment and a culture that supports growth and evolution. He will help track and identify key metrics to drive the organization's work and impact.
Robinson reports to the CEO, Steve Youngwood, is a key strategic partner to the Workshop's senior leadership, serves as an Officer of the organization with the Board of Trustees, and sits on Sesame Workshop's leadership team.
Before coming to Sesame Workshop, Robinson was COO and CFO of UNICEF USA, a nonprofit organization with nine major markets across the U.S. dedicated to improving children's and families' lives in the world's neediest places through advocacy, education, and fundraising. He was responsible for developing strategy and managing operations while leading Finance, Human Resources, Technology, Facilities / Administration, Grants Management, Planning / Performance, Institutional Partnerships, and Planned Gifts. Prior to that, Robinson spent five years as Executive Vice President, Finance & Administration, and Chief Financial Officer for Brooklyn Public Library, where he developed strategy and managed operations to ensure effective and efficient delivery of library service to Brooklyn's 2.6 million residents. He has also served in executive positions at NYC Department of Information Technology & Telecommunications and the NYC Mayor's Office of Management and Budget.
Robinson earned a Master of Public Administration, Policy and Management from New York University, and a Bachelor of Arts, History from Cornell University. He resides with his family in Darien, Connecticut.
Contact for Speaking Engagements
Sesame Workshop Speakers Bureau
SpeakersBureau@sesame.org