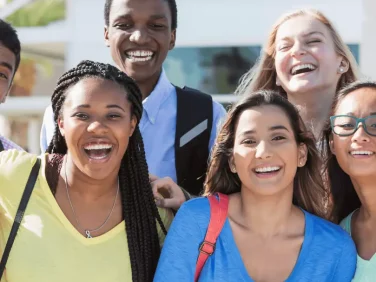 Internships
Whether you're an undergrad or graduate student — start your career path by helping us bring learning and laughter to children everywhere.
Interning at Sesame Workshop
Being an intern at Sesame Workshop is a great way to learn about the children's media business and help vulnerable children at the same time. Pretty amazing.
Spring Internship Program
Can't wait until summer to get some valuable experience? Open to undergrad or graduate students. Flexible work schedules available. We'd love to have your help.
Summer Internship Program
Open to undergrad or graduate students. For Summer 2022 we will not have a centrally managed intern program but you will have the opportunity to work directly with one of the departments here at Sesame Workshop.
Fall Internship Program
Start your school year with Sesame Workshop! Open to undergrad or graduate students. We're happy to work with your class schedule.
Current Internships
If you have additional questions about a role, you can contact us at sesamecareers@sesame.org.
Sesame Workshop is an Equal Opportunity Employer. All qualified applicants will receive consideration for employment without regard to race, color, religion, sex, sexual orientation, gender identity, national origin, or protected veteran status and will not be discriminated against on the basis of disability.
Frequently Asked Questions
Are internships at Sesame Workshop paid?

Yes, interns are paid hourly and the compensation is typically listed in the posting.
How does the application process work?

Please apply online and follow the instructions in the posting. Incomplete applications or applicants that do not follow our directions will not be considered.
What are the internship requirements?

You must be a college student and eligible for college credit for your internship.
How likely is it that I will get hired after being an intern?

We cannot make a guarantee of employment for our interns.
Can I apply to more than one internship?

Yes! Summer has a limit of three internship applications, but your number of Spring and Fall applications are unlimited.
Are internships general or department-specific?

Internships are department-specific. Please check the listings to see the department for each internship opening.
What if I have a question that is not covered here?