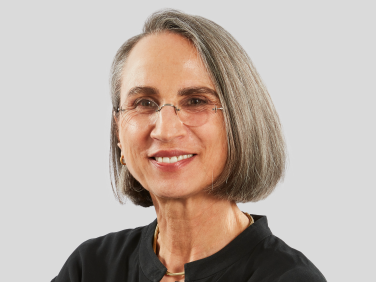 Shari Rosenfeld
Senior Vice President, International Social Impact
Shari Rosenfeld is Senior Vice President of International Social Impact at Sesame Workshop, overseeing the development and execution of high impact transmedia educational initiatives that help young children, especially those from disadvantaged backgrounds, grow smarter, stronger, and kinder.
Rosenfeld manages Sesame Workshop's international offices and expansion efforts in South Asia and Sub-Saharan Africa, harnessing the power of media and Muppets to deliver impact on areas such as early education, gender equity, resilience and WASH. Over her 25 years at Sesame, Rosenfeld has been instrumental in developing groundbreaking programs in Israel, Jordan, Palestine, Kosovo, and Northern Ireland that promote mutual respect and understanding. She launched Sesame's first international subsidiary office in India, and has since established offices in Bangladesh and South Africa. Currently, she is overseeing Sesame Workshop's partnership with the IRC to launch an early childhood development intervention in Jordan, Lebanon, Iraq, and Syria, to address the needs of children affected by the Syrian conflict.
Rosenfeld holds a BA in Political Science from Tufts University and an MBA from Yale University. She currently resides in New York with her husband, four children, and dog.
Contact for Speaking Engagements
Sesame Workshop Speakers Bureau
SpeakersBureau@sesame.org